!-onMouseover Link CSS Script-© Dynamic Drive (www.dynamicdrive.com). For full source code, installation instructions, 100's more DHTML scripts, and Terms Of Use, visit dynamicdrive.com-->

* * * * *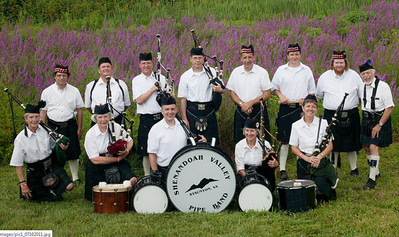 The Shenandoah Valley Pipe Band will kick off an afternoon of music at Heritage Day at the Masonic Amphitheatre. The event, which will be the last Masonic Amphitheatre event of the season will begin at 2:00 p.m. and will end at 8:00 p.m. Music, food and art and hand crafting demonstrations of the different cultures that settled the Alleghany Highlands will be featured.




Shenandoah Valley Pipe Band To Kick Off Heritage Day Event in Clifton Forge




On Saturday, October 6 from 2:00 p.m to 8:00 p.m. the Masonic Amphitheatre will present Heritage Day, a celebration of the cultures that settled the Alleghany Highlands.

The Alleghany Chamber of Commerce and Tourism will show the Alleghany Highlands DVD of the history of the area, the Historical Society will have displays set up on the Amphitheatre grounds, and the Genealogical Society will instruct people on how to research their heritage.

Five musical groups will perform on the Amphitheatre stage beginning at 2:00pm with the Shenandoah Valley Pipe Band. The Edelweiss Band from Staunton, Patrick O'Flaherty from Lewisburg, Cranuach from Lexington and the headliner band, Uncle Hamish and the Hooligans, a five-member Celtic rock band from the mountains of Western North Carolina, will play throughout the day and into the evening.

Irish, Scottish, German and American food will be featured at concessions on the Amphitheatre grounds.

Art and handcraft demonstrations will take place at the Amphitheatre and at the Clifton Forge School of the Arts from 3:00pm to 6:00pm. Demonstration include blacksmithing, knitting and crocheting, stained glass and glass fusion, chair caning, quilting, basket making and spinning and weaving.

The Masonic Theatre Preservation Foundation received a grant from the Virginia Commission for the Arts for an event acknowledging the cultures of the Alleghany Highlands. It is the hope of the Foundation that Heritage Day will become an annual event and include more cultures.

Tickets can be purchased at Club Car, Heirlooms, Old Forge Coffee Co., the Alleghany Highlands Chamber office, Shoe Box & Sports Center and at the entry gate prior to the event. The gate will open at 1:00 p.m.

Tickets sell for $5.00 for adults; $4.00 for seniors and military; $3.00 for students; children under six are free, a family ticket which includes two adults and two or more children sells for $15.00.

For more information on the Masonic Theatre and Amphitheatre, please visit www.historicmasonictheatre.com


* * * * *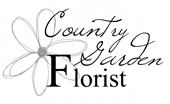 BACK TO THE JOURNAL'S HOMEPAGE!
* * * * *
KEEP UP WITH THE LOCAL NEWS! SIGN UP FOR ALLEGHANY JOURNAL BREAKING NEWS BELOW!
FREE Breaking News Sign Up Here!
---