!-onMouseover Link CSS Script-© Dynamic Drive (www.dynamicdrive.com). For full source code, installation instructions, 100's more DHTML scripts, and Terms Of Use, visit dynamicdrive.com-->

* * * * *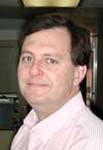 J. E. Clark


Historic Iran Accord Framework Announced

By Jerry E. Clark


April 2, 2015 -

At about 1:50 p.m. Thursday, April 2nd, the big news about an "historic" arrangement between European powers, the United States, Russia, China, and the Islamic Republic of Iran was announced.

The arrangement announced was basically general talk about achieving a framework for a formal agreement set to be finalized by June 30th.

It isn't clear to me that the United States achieved anything concrete at all. President Obama told the nation and the world that the proposed agreement would shut off any path to a nuclear weapon that Iran might have. Few of his critics agree with that statement. I suppose it all comes down to verification and implementation. Few believe that Iran will be true to any agreement, having a long, long record of deceiving the world about all of its facilities, its allegedly former weapons program and more.

Now, this "historic" framework depends on trust, verification from the IAEA (Atomic Energy Agency of the UN) and additional clarifications on key technical details between the U.S., its European partners, and Iran.

So, as of this writing, those who are sincerely concerned about any deal with Iran are just beginning to weigh in on the announcement. There is little chance that the reaction will be positive, with some Congressional sources already demanding that Congress approve any final deal.

That sets up a potentially huge fight, for the President has declared that the Congress has no formal role in what he terms is merely an "executive agreement."

As the talks progressed this past week, Iran's funding of a proxy in Yemen, it's military action in Iraq, and it's supreme leader's declaration of "death to America" all weigh on the minds of key Congressional leaders. Making a deal with such a country as Iran - with such high stakes - is an item that probably will not set well as more of the intricate details are made public.


* * * * *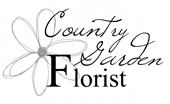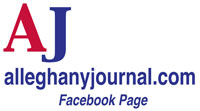 BACK TO THE JOURNAL'S HOMEPAGE!
* * * * *
KEEP UP WITH THE LOCAL NEWS! SIGN UP FOR ALLEGHANY JOURNAL BREAKING NEWS BELOW!
FREE Breaking News Sign Up Here!
---