!-onMouseover Link CSS Script-© Dynamic Drive (www.dynamicdrive.com). For full source code, installation instructions, 100's more DHTML scripts, and Terms Of Use, visit dynamicdrive.com-->

* * * * *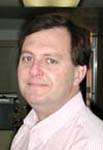 J. E. Clark


It's Time For John To Go...
Thinking Things Over
By Jerry E. Clark


July 28, 2015 -

IRS Commissioner John Andrew Koskinen, now 76, the former non-executive chairman of Freddie Mac from 2008-2011, is a very well-educated man.

He graduated magna cum laude with a BA in physics from Duke University in 1961, got a law degree from Yale in 1964 and did post graduate work at Cambridge University.

So, this 76 year-old definitely knows right from wrong, having served in a number of significant posts from places like the Office of Management and Budget to being the Deputy Mayor of the District of Columbia.

I cite all this as a bit of background, since Mr. Koskinen is currently being called a "liar" by one of the Republican Representatives, Jason Chaffetz, for failing to get to the bottom of the Lois Lerner missing email problem. Chaffetz has called for Koskinen to be fired for obstruction in a probe into the IRS's alleged political targeting of taxpayers. For it seems that despite multiple nice requests for the "missing" Lerner emails, Koskinen and his underlings just couldn't find them. The problem is, it now appears they didn't make much of an effort, if at all. Apparently, according to an inspector general, they were available from six separate sources.

(In addition, on his watch, Mrs. Lerner got a $129,000 bonus plus a fat pension, despite being at the center of a huge controversy involving the alleged targeting of several conservative groups for denial of non-profit status.

If you wish more details on this subject, go here.).

But is it "over the top" to call for Mr. Koskinen's head over the issue? I don't believe so. There are other significant reasons he should head for the open door, however. One of these is the awful recent record of the IRS on two big points: 1) not handling its customer call volume in a reasonable manner and b) even when people do get through via telephone, very often the advice they receive is wrong! There is a study to back this up and Congress is not happy with this matter at all.

Mr. Koskinen has plenty of experience in government-related functions. He's a very smart guy and handles aggressive questioning well, as may be seen from his frequent testimonies before Congressional committees. But the bottom line is that the performance of the IRS under his leadership has not been good and appears to be getting worse.

Congress (and the American public in general) is getting fed up with IRS incompetence, delays, misinformation, and its lack of responsiveness with respect to the Lerner investigation.

It's time for John to go...


* * * * *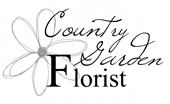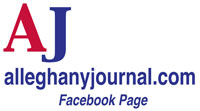 BACK TO THE JOURNAL'S HOMEPAGE!
* * * * *
KEEP UP WITH THE LOCAL NEWS! SIGN UP FOR ALLEGHANY JOURNAL BREAKING NEWS BELOW!
FREE Breaking News Sign Up Here!
---