!-onMouseover Link CSS Script-© Dynamic Drive (www.dynamicdrive.com). For full source code, installation instructions, 100's more DHTML scripts, and Terms Of Use, visit dynamicdrive.com-->

* * * * *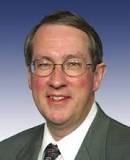 Congressman Bob Goodlatte


Congressman Bob Goodlatte's Weekly Column: November 4, 2016

By Congressman Bob Goodlatte


Washington, DC (Nov. 4, 2016) -

America's veterans know the meaning of sacrifice. They've spent weeks, months, and years away from home and loved ones. They've missed birthdays, anniversaries, Thanksgiving dinners, and first steps. Some have experienced physical trauma that we can see while others carry their wounds on the inside.


We wouldn't know the freedoms we do today without the soldiers, sailors, airmen, and marines who have bravely made these sacrifices throughout our history. Their service is a debt that we cannot repay. Perhaps the best way to honor this sacrifice is through something as simple as showing them the respect and gratitude they have earned. That includes ensuring those who have answered the call to serve have access to the best care and support possible.


That's why recent news of the Department of Defense's attempts to recoup reenlistment bonuses paid to members of the California National Guard is so outrageous. A decade ago, the National Guard offered bonuses and education benefits to personnel to reenlist. However, it was later discovered that officials mismanaged the program and fraudulently offered these bonuses, impacting up to 10,000 California National Guard soldiers. Some reports indicate that this could be a widespread problem. As a result, soldiers who received the bonuses, through no fault of their own, are now being asked to repay them. 


These brave men and women accepted the bonuses in good faith and left their families to fight in Iraq and Afghanistan. Requiring them to pay back bonuses awarded nearly 10 years ago is a disservice to the countless sacrifices they have already made. I was pleased that Secretary of Defense Ash Carter ordered the suspension of the repayments. However, the Secretary's announcement does not resolve the problem, it merely postpones it. In response, I joined in sending a letter signed by 201 Members of Congress urging the Department to waive the recoupment in cases where the service member fulfilled their contract. 


Additionally, Congress is seeking a legislative fix. The National Defense Authorization Act for Fiscal Year 2017, which I supported, includes a provision that would establish a 10-year statute of limitations for recovering overpayments to members of the Armed Forces. This bill is currently being reconciled with the Senate version in a conference committee, and I am hopeful that it will come before Congress for a final vote soon. 


Veterans deserve our respect – not just on Veterans Day, but every day of the year. I hope you will join me in taking a moment to thank the members of our Armed Forces past and present. For generations, they have made countless sacrifices so that we could live free. I am grateful for the service of those who have defended our nation on foreign soil and valiantly stood guard over the principles of freedom and liberty at the core of this nation.
* * * * *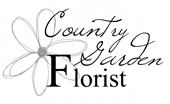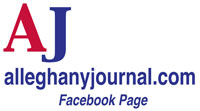 BACK TO THE JOURNAL'S HOMEPAGE!
* * * * *
KEEP UP WITH THE LOCAL NEWS! SIGN UP FOR ALLEGHANY JOURNAL BREAKING NEWS BELOW!
FREE Breaking News Sign Up Here!
---