!-onMouseover Link CSS Script-© Dynamic Drive (www.dynamicdrive.com). For full source code, installation instructions, 100's more DHTML scripts, and Terms Of Use, visit dynamicdrive.com-->

* * * * *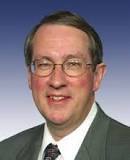 Congressman Bob Goodlatte


Congressman Bob Goodlatte's Weekly Column: December 9, 2016
A Pay Raise for Our Troops
By Congressman Bob Goodlatte


Washington, DC (Dec. 9, 2016) - "Do more than is required of you." Those are the words of one of America's greatest military leaders, General George Patton, and that is exactly what our troops do. Day in and day out, our troops are serving on bases at home and abroad, fighting in dangerous combat zones, patrolling the seas and skies, and standing ready to launch into action when they are called. They do it because they want to serve and protect our country, and they are always willing to do more when we need them. They deserve to know that America is behind them.

Legislation to authorize funding for the military for Fiscal Year 2017 recently passed both chambers of Congress and is on its way to becoming law. The National Defense Authorization Act, or NDAA, authorizes funding for a variety of defense programs and makes needed reforms to ensure the future strength and agility of the U.S. military. Most importantly, the bipartisan bill includes the largest pay raise for our troops in six years. This well-deserved pay raise is far too delayed.

In recent years, American troops have been asked to do more with less. The size of our Armed Forces has shrunk, and this drawdown of troops has meant longer, more frequent deployments for some, and more time away from family members. Many service members are burned-out and have left the military, or have been forced out due to the troop drawdown. The 2017 NDAA stops the troop drawdown and increases the strength of our Armed Forces.

This bill also ensures that our men and women in uniform have the modern training they need and access to today's top-of-the-line technology. The NDAA also makes reforms to increase accountability at the Department of Defense. The federal government must make every effort possible to control costs and reduce wasteful spending practices. Additionally, this bill blocks the transfer of Islamic terrorist detainees from Guantanamo Bay to American soil.

America's military is home to some of the bravest men and women in the world. Throughout history our military has fought to protect our freedoms, and they continue to stand guard today. Even in times of limited resources, Congress has a clear responsibility to provide critical support to our men and women on the front lines and ensure the military readiness of the United States. This bill is a step in the right direction to get our military back on track. By investing in our people to ensure they are properly trained for their missions, we can help fill-in the growing readiness gap.

To our troops and military families –The holiday season is not easy when you cannot spend time with your loved ones, and my prayers are with you. Your service and sacrifice is what allows us to celebrate this season freely. Thank you for always being willing to do more.
* * * * *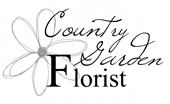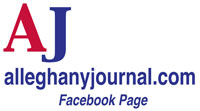 BACK TO THE JOURNAL'S HOMEPAGE!
* * * * *
KEEP UP WITH THE LOCAL NEWS! SIGN UP FOR ALLEGHANY JOURNAL BREAKING NEWS BELOW!
FREE Breaking News Sign Up Here!
---