!-onMouseover Link CSS Script-© Dynamic Drive (www.dynamicdrive.com). For full source code, installation instructions, 100's more DHTML scripts, and Terms Of Use, visit dynamicdrive.com-->

* * * * *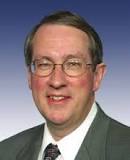 Congressman Bob Goodlatte


Congressman Bob Goodlatte's Weekly Column: December 30, 2016
Welcoming the New Year



Washington, DC (Dec. 30, 2016) -

With the flip of the calendar and the start of a new year come many opportunities to tackle some of the biggest challenges facing America. The House of Representatives is hitting the ground running in 2017. The 115th Congress will officially be sworn in on January 3, and House leadership has already signaled that lawmakers will immediately roll up their sleeves and get to work on the people's priorities.

As we embark upon this historic session of Congress, I look forward to advancing real solutions that will reduce government spending, create jobs here at home, protect our communities, and safeguard our freedoms as Americans. The House's priorities for the 115th Congress will focus on the Better Way agenda, which is available online at better.gop. At the top of the agenda is ensuring patients' access to affordable health care by repealing Obamacare and replacing it with patient-centered health care solutions. Another issue that will be front and center is a long overdue overhaul of the tax system. Instead of battling the IRS every tax season and spending countless hours trying to comply with tax regulations, the tax code should work for taxpayers and spur investment.

Additionally, I am honored to have been chosen to continue my service as Chairman of the House Judiciary Committee. The Judiciary Committee has jurisdiction over some of the most important issues facing our country, including constitutional freedoms and civil liberties, legal and regulatory reform, competition and antitrust laws, terrorism and crime, immigration enforcement and reform, and intellectual property protections. The Committee has been at the helm of some of our nation's most difficult issues, like banning the government's bulk collection of your data and protecting privacy in the digital age. In the 115th Congress, I will continue to advance an agenda focused on making America stronger and more competitive.

Carrying the voice of the Sixth Congressional District to Washington is a true honor. I hope you will stay in touch throughout the coming year. You can contact me by visiting one of my offices located in the Sixth District or through my website at Goodlatte.House.Gov. If you're visiting my website, take a moment to sign up to receive regular e-mail updates about what is happening in Congress. You can also find the complete schedule of Open Door Meetings held by staff members in communities across the District each month. If you need assistance with a federal agency, I encourage you to stop by one of my local offices or an Open Door Meeting near you.

While we are all different in many ways, we are all Americans. That is the tie that binds us together, and that is what will continue to unite us. I have great hope for what the New Year will bring, and I am ready to keep working on behalf of the Sixth District in the new session of Congress.
* * * * *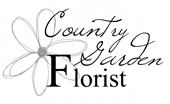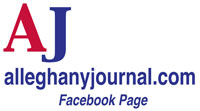 BACK TO THE JOURNAL'S HOMEPAGE!
* * * * *
KEEP UP WITH THE LOCAL NEWS! SIGN UP FOR ALLEGHANY JOURNAL BREAKING NEWS BELOW!
FREE Breaking News Sign Up Here!
---