!-onMouseover Link CSS Script-© Dynamic Drive (www.dynamicdrive.com). For full source code, installation instructions, 100's more DHTML scripts, and Terms Of Use, visit dynamicdrive.com-->

* * * * *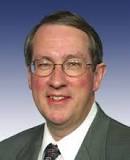 Congressman Bob Goodlatte


Congressman Bob Goodlatte's Weekly Column: March 17, 2017
The VA Must Be Held Accountable



Washington, DC (March 17, 2017) - Veterans deserve respect. It's as simple as that. For generations, men and women have answered the call of duty to serve the country they love. They have defended us from our enemies and advanced the ideals of freedom and democracy around the world. However, their service has not come without sacrifice. Many have suffered the physical wounds of war, while others suffer from wounds we cannot outwardly see. It's often said that we can never repay our veterans for their service, but we do have a responsibility to ensure that America's veterans receive the best service and care we can provide.

No matter which party controls the White House or Congress, oversight of the Department of Veterans Affairs (VA) is critical. Recently, I supported three bills passed by the House of Representatives to help reform the way the VA works.

While many local veterans do have good experiences with the VA and the majority of VA employees are dedicated to their work, we have all heard of the mismanagement and poor service far too many have witnessed. The VA Accountability First Act gives the VA Secretary more flexibility to discipline or remove employees and executives who have failed to serve our veterans and strengthens whistleblower protections. The VA's ability to serve veterans is only as good as the physicians and staff it employs. Unfortunately, in recent years the VA has demonstrated an inability to retain the top-notch employees and medical professionals needed to provide quality health care and services. H.R. 1367, also passed by the House, establishes recruitment and retention programs to help improve the VA's ability to attract the best health care providers and creates opportunities for career training and advancement for current employees. This bipartisan bill also takes steps to speed up the VA's sometimes overly bureaucratic hiring process.

Another bill I supported helps protect the constitutional rights of those who have fought to defend ours. Currently, the VA labels a veteran as "mentally defective" if they receive assistance from a fiduciary, which results in the veteran being prohibited from purchasing or owning a firearm. It is extremely concerning to think that a veteran's Second Amendment right can be taken away by a bureaucrat, without a hearing by a judge or due process under the law, just because they cannot manage their own finances. That's why I supported the Veterans 2nd Amendment Protection Act to restore the due process rights of veterans by prohibiting the VA from applying this label, unless a court finds that the veteran is a danger to themselves or others.

The Sixth District is home to nearly 50,000 veterans, and I have great respect for the men and women who have fought in defense of our freedoms. If you, or any veterans you may know, need help getting benefits or have concerns about VA services, you can find several ways to contact my office by visiting Goodlatte.House.Gov. I will continue working to ensure the VA system focuses on the needs of those it serves. The VA must be held accountable.
* * * * *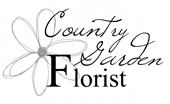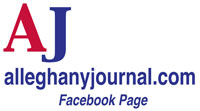 BACK TO THE JOURNAL'S HOMEPAGE!
* * * * *
KEEP UP WITH THE LOCAL NEWS! SIGN UP FOR ALLEGHANY JOURNAL BREAKING NEWS BELOW!
FREE Breaking News Sign Up Here!
---