!-onMouseover Link CSS Script-© Dynamic Drive (www.dynamicdrive.com). For full source code, installation instructions, 100's more DHTML scripts, and Terms Of Use, visit dynamicdrive.com-->

* * * * *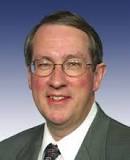 Congressman Bob Goodlatte


Congressman Bob Goodlatte's Weekly Column: April 14, 2017
Protecting Our Children
By Congressman Bob Goodlatte


Washington, DC (April 14, 2017) - There are few crimes more jarring than those committed against innocent children. Much progress has been made over the past few decades in preventing, investigating, and prosecuting child exploitation crimes. Unfortunately, child abuse and exploitation still happens every day, and we still have a great deal of work to do, especially as predators exploit technological advances in order to hurt kids. April is National Child Abuse Prevention Month, and there is no time like the present to bring greater awareness to this issue. When it comes to protecting children, we must ensure our laws are airtight to help stop this crime before it happens and prevent predators from facing no consequences for their actions as well.

Over the past month, the House Judiciary Committee, which I chair, has tackled head on the exploitation and abuse of children. In addition to holding a hearing to examine current laws pertaining to child exploitation, the Committee has now approved five bipartisan bills to help further protect children. Congresswoman Martha Roby's Global Child Protection Act combats so-called sex tourism and the abuse of children abroad by U.S. citizens by closing loopholes that allow child predators to go unpunished for their abuse of children overseas. The Adam Walsh Reauthorization Act, introduced by Congressman Jim Sensenbrenner, reauthorizes and improves critical programs to track sex offenders and helps ensure the public has access to information on known sex offenders who may live in their neighborhood.

The Judiciary Committee also passed the Strengthening Children's Safety Act, the Child Protection Improvements Act, and the Targeting Child Predators Act. These bills ensure youth-serving organizations have access to national background checks for prospective staff and volunteers, investigators have efficient access to critical evidence online and on computers needed to stop child predators, and closes loopholes allowing some sex offenders to avoid further punishment.

The Bureau of Justice Statistics once reported that 67 percent of all victims of sexual assault reported to law enforcement agencies were juveniles under the age of 18. These statistics are especially haunting in light of the fact that most child sexual abuse goes unreported. It is for this reason we must remain vigilant in protecting the most vulnerable to crime, our children. As a father and grandfather, I could not agree more. Every member of the community plays an important role in preventing child abuse. To learn more about National Child Abuse Prevention Month and to find helpful resources, visit childwelfare.gov.

I am encouraged by actions taken in the Judiciary Committee to improve the laws designed to protect children. We must keep up with this ever-evolving criminal behavior and provide additional resources to protect children from abuse and bring perpetrators to justice.
* * * * *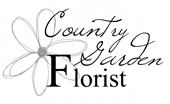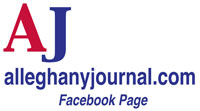 BACK TO THE JOURNAL'S HOMEPAGE!
* * * * *
KEEP UP WITH THE LOCAL NEWS! SIGN UP FOR ALLEGHANY JOURNAL BREAKING NEWS BELOW!
FREE Breaking News Sign Up Here!
---