!-onMouseover Link CSS Script-© Dynamic Drive (www.dynamicdrive.com). For full source code, installation instructions, 100's more DHTML scripts, and Terms Of Use, visit dynamicdrive.com-->

-->

* * * * *
Auditions Set For 'Old School' Virginia Opry Junior Pros




Clifton Forge, VA (August 13, 2017) - Appalfolks of America Association will hold an audition at the Historic Masonic Theatre from 9:00 a.m. till 5:00 p.m. on Sat., Sept. 23 to form the New "Old School" Virginia Opry Junior Pros.

M. Ray Allen, president and founder of Appalfolks, announced, "Our board of directors voted to create an outreach for musicians and vocalists from 10 to 20 who reside in Alleghany, Bath, Rockbridge, Botetourt, and Craig counties."

Allen added, "Mike Lee, a virtuoso musician and music teacher from Buchanan, will conduct the auditions that will be directed by Charlotte Ivy, the Ambassador for Country Music for The Virginia Opry."

Ivy, a member of the board of directors, said, "The New "Old School" Virginia Opry Junior Pros will aim to foster an appreciation for the musical heritage of the Appalachian region, namely old time and bluegrass the foundation of country music."

According to Allen, the outreach program was named in honor of Mike "Old School" McKinney who was working with Appalfolks as an advisor concerning the development of a program for youth before he passed away in May.

Appalfolks' formed The Virginia Opry in October of 1992, and the Virginia House of Delegates honored The Virginia Opry in February for completing 25 years of country music in the Alleghany Highlands. Ivy, a recording artist who has performed in venues in Nashville, is a songwriter, guitarist and vocalist for The Virginia Opry. Prior to becoming a member, she opened for The Farm Hands on The Virginia Opry and performed on other Appalfolks' musical programs.

Lee has performed with Ivy on Blue Ridge Daytime TV, Roanoke's Channel 10 and several programs presented by Appalfolks at the Historic Masonic Theatre. He instructs more than 50 students in playing string instruments. To register to audition, the contact number is (915) 525-6317.
* * * * *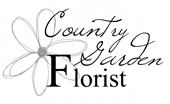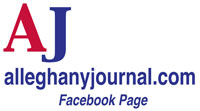 BACK TO THE JOURNAL'S HOMEPAGE!
* * * * *
KEEP UP WITH THE LOCAL NEWS! SIGN UP FOR ALLEGHANY JOURNAL BREAKING NEWS BELOW!
FREE Breaking News Sign Up Here!
---