!-onMouseover Link CSS Script-© Dynamic Drive (www.dynamicdrive.com). For full source code, installation instructions, 100's more DHTML scripts, and Terms Of Use, visit dynamicdrive.com-->

* * * * *
Alleghany Board Of Supervisors Meets Tuesday, December 5, 2017






ALLEGHANY COUNTY BOARD OF SUPERVISORS REGULAR MEETING AGENDA DECEMBER 5, 2017, 7:00 P.M.



1. CALL TO ORDER:

2. INVOCATION:

3. PLEDGE OF ALLEGIANCE:

4. MINUTES:

A. Approval of the minutes of: (1) a regular meeting held on November 8, 2017.

5. PRESENTATION OF PLAQUE:

A. Presentation of plaque to Ms. Suzanne T. Adcock, Clifton Forge East District.

6. RECOGNITION OF RETIREES FOR 2017 AND APPROVE RESOLUTIONS OF

APPRECIATION:

- David Provost, Public Works - 11 years, 2 months

- Phyllis Wilhelm, Circuit Court Clerk's Office - 16 years

7. PUBLIC HEARING: None.

8. PUBLIC COMMENT:

9. VIRGINIA DEPARTMENT OF TRANSPORTATION (VDOT) UPDATE:

A. Ms. Susan Hammond, VDOT Resident Engineer - Update.

10. UNFINISHED BUSINESS:

A. Consider Emergency Communications Regional Cooperative Agreements with Rockbridge County and the City of Covington.

B. Consider award of contracts with Harris Corporation in relation to the Public Safety Radio Communications Project, maintenance, and UHF radio frequencies.

11. NEW BUSINESS:

A. Presentation by Mr. Josh Hagy's English 11 Honors Class.

B. Discuss and consider a contract with AECOM for Phase III consultant engineering services in regards to the installation of the emergency radio communication system and radio system testing.

C. Discuss Alleghany Highlands Drone Zone - Pilot program FAA/DOT.

D. A replacement needs to be made for Mr. Joseph Whalen (Sharon District) on the Water and Sewer Commission due to his resignation. The appointment would begin immediately and expire March 1, 2020. Also, consider Resolution of Appreciation for Mr. Whalen.

E. The terms of Mrs. Connie Back (Covington District) and Mrs. Teresa Johnson (Clifton Forge West District) on the Alleghany Highlands Community Services Board expires December 31, 2017. Terms are for 3 years and both are eligible for reappointment.

F. A replacement needs to be made for Ms. Suzanne Adcock (Board Representative) on the following:

- Alleghany Highlands Economic Development Corporation (beginning January 1, 2018 and would expire at the end of the replacement Board Member's term)

- Comprehensive Economic Development Strategy Committee (no term)

12. COUNTY ADMINISTRATOR'S REPORT:

13. BOARD MEMBER COMMENTS (INQUIRIES/REPORTS):

14. CLOSED MEETING:

A. Closed Meeting pursuant to Section 2.2-3711(A)(3) of the Code of Virginia (1950), as amended, to discuss: (1) potential acquisition and disposition of real property.

15. ADJOURNMENT:
* * * * *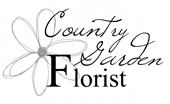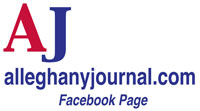 BACK TO THE JOURNAL'S HOMEPAGE!
* * * * *
KEEP UP WITH THE LOCAL NEWS! SIGN UP FOR ALLEGHANY JOURNAL BREAKING NEWS BELOW!
FREE Breaking News Sign Up Here!
---