!-onMouseover Link CSS Script-© Dynamic Drive (www.dynamicdrive.com). For full source code, installation instructions, 100's more DHTML scripts, and Terms Of Use, visit dynamicdrive.com-->

* * * * *
Brown Bag Book Club to Meet April 19




Clifton Forge, VA (April 9, 2018) - The Clifton Forge Public Library's Brown Bag Book Club will meet on Thursday, April 19. The group will discuss "Killers of the Flower Moon" written by David Grann.

The Amazon Editors' Pick for the Best Book of 2017 states, "In the 1920s, the Osage found themselves in a unique position among Native Americans tribes. As other tribal lands were parceled out in an effort by the government to encourage dissolution and assimilation of both lands and culture, the Osage negotiated to maintain the mineral rights for their corner of Oklahoma, creating a kind of 'underground reservation.' It proved a savvy move; soon countless oil rigs punctured the dusty landscape, making the Osage very rich. And that's when they started dying."

Grann "revisits a shocking series of crimes in which dozens of people were murdered in cold blood. Based on years of research and startling new evidence, the book is a masterpiece of narrative nonfiction, as each step in the investigation reveals a series of sinister secrets and reversals."

"New York Times" bestselling author Erik Larson says, "Quite simply, this is a remarkable book, by a remarkable author—an exhumation of a shockingly brutal series of historical murders, that I for one knew nothing about. Utterly original; completely compelling."

A "New York Times" bestseller, "Killers of the Flower Moon" has also been named a best book of the year by several publications, including the "Wall Street Journal," "Time," "Newsday," Smithsonian," and the "Library Journal."

The Brown Bag Book Club meets from 11:30 a.m. to 12:45 p.m., in the Library's Michael Armstrong Community Room.

New members are always welcome. Participants are encouraged to bring a friend and to bring a lunch. Dessert will be provided.

For more information, contact Helene Baker at 860-558-2170, or email her at ibusybee22@gmail.com.

The library is located at 535 Church Street.

For information on any library programs, call the Clifton Forge Public Library at 863-2519.
* * * * *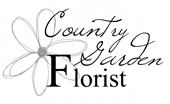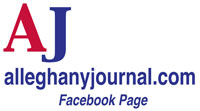 BACK TO THE JOURNAL'S HOMEPAGE!
* * * * *
KEEP UP WITH THE LOCAL NEWS! SIGN UP FOR ALLEGHANY JOURNAL BREAKING NEWS BELOW!
FREE Breaking News Sign Up Here!
---