!-onMouseover Link CSS Script-© Dynamic Drive (www.dynamicdrive.com). For full source code, installation instructions, 100's more DHTML scripts, and Terms Of Use, visit dynamicdrive.com-->

* * * * *
Alleghany County Supervisors To Meet Tuesday, June 12, 2018






ALLEGHANY COUNTY BOARD OF SUPERVISORS ADJOURNED MEETING AGENDA TUESDAY, JUNE 12, 2018, 6:00 P.M.



1. CALL TO ORDER:

2. UNFINISHED BUSINESS:

A. Consider the adoption of sewer rates for the Town of Clifton Forge and the Town of Iron Gate for FY19.

B. Consider amendments to Chapter 50-Solid Waste of 'ÄúThe Code of the County of Alleghany, Virginia'ÄĚ in Article IV 'ÄúRefuse Rates'ÄĚ to institute an annual refuse fee of $60.

C. Consider amendments to Chapter 62-Water, Sewer and Sewage Disposal of 'ÄúThe Code of the County of Alleghany, Virginia'ÄĚ in Section 62-71 - Rates to increase water and sewer rates effective July 1, 2018. The water rate, sewer rate, and sewer only rate would each increase $1.00. The overage rate would increase by $0.25 per 1,000 gallons. The deposit amounts would also increase for owners and tenants in Sec. 62-140.

D. Consider reenacting the existing tax rate of 71 cents per $100 of assessed value on real property and mobile homes for the tax year 2018 and to decrease the levy from five dollars and ninety-five cents ($5.95) per $100.00 of assessed value on tangible personal property (including machinery and tools segregated by Section 58.1-3507, Code of Virginia) located in the County on January 1, 2018 to two dollars and ninety-eight cents ($2.98) per $100 of assessed value and the respective levies being also applicable to the real estate and tangible personal property of public service corporations.

E. Consider the proposed FY 2018-19 budget for the year beginning July 1, 2018.

3. ADJOURNMENT:
* * * * *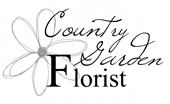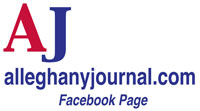 BACK TO THE JOURNAL'S HOMEPAGE!
* * * * *
KEEP UP WITH THE LOCAL NEWS! SIGN UP FOR ALLEGHANY JOURNAL BREAKING NEWS BELOW!
FREE Breaking News Sign Up Here!
---