!-onMouseover Link CSS Script-© Dynamic Drive (www.dynamicdrive.com). For full source code, installation instructions, 100's more DHTML scripts, and Terms Of Use, visit dynamicdrive.com-->

* * * * *
Alleghany County Board Of Supervisors Meets July 3, 2018






ALLEGHANY COUNTY BOARD OF SUPERVISORS

REGULAR MEETING AGENDA

TUESDAY, JULY 3, 2018, 7:00 P.M.



1. CALL TO ORDER:

2. INVOCATION:

3. PLEDGE OF ALLEGIANCE:

4. MINUTES:

A. Approval of the minutes of: (1) a regular meeting held on June 5, 2018; and (2) an adjourned meeting held on June 12, 2018.

5. PUBLIC HEARING: None.

6. PUBLIC COMMENT:

7. VIRGINIA DEPARTMENT OF TRANSPORTATION (VDOT) UPDATE:

A. Ms. Susan Hammond, VDOT Resident Engineer - Update.

8. UNFINISHED BUSINESS:

A. Consider resolution of support for the Town of Clifton Forge's VDOT Smart Scale application.

9. NEW BUSINESS:

A. Discuss and consider award of Outfitter Concessionaire contract to James River Basin Canoe Livery, LTD.

B. Discuss and consider submittal of grant applications for Phase 5 of the Jackson River Scenic Trail to the Appalachian Regional Commission and the Department of Conservation and Recreation.

C. Discuss and consider street name change (Parklin Drive change to Pence Lane).

D. The term of Sheriff Kevin Hall on the Regional Policy Board of the Alcohol Safety Action Program expired June 30, 2018. Terms are for three years and Sheriff Hall is eligible for reappointment.

E. The term of Mr. Jonathan Lanford on the Ninth District Development Financing Board of Directors expired June 30, 2018. Terms are for two years and Mr. Lanford is eligible for reappointment.

G. A replacement needs to be made for Mr. Phillip Bowen (Jackson River District) on the Water and Sewer Commission. The appointment would begin immediately and expire March 1, 2022.

10. COUNTY ADMINISTRATOR'S REPORT:

11. BOARD MEMBER COMMENTS (INQUIRIES/REPORTS):

12. CLOSED MEETING:

A. Closed Meeting pursuant to Section 2.2-3711(A)(7) of the Code of Virginia (1950), as amended, to discuss: (1) probable litigation.

13. ADJOURNMENT:


* * * * *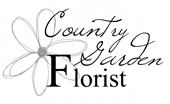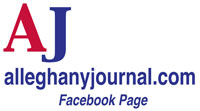 BACK TO THE JOURNAL'S HOMEPAGE!
* * * * *
KEEP UP WITH THE LOCAL NEWS! SIGN UP FOR ALLEGHANY JOURNAL BREAKING NEWS BELOW!
FREE Breaking News Sign Up Here!
---