!-onMouseover Link CSS Script-© Dynamic Drive (www.dynamicdrive.com). For full source code, installation instructions, 100's more DHTML scripts, and Terms Of Use, visit dynamicdrive.com-->

* * * * *
Alleghany Co. School Board Personnel Actions Noted




Low Moor, VA (July 9, 2018) - At the conclusion of closed session at the School Board office on Monday, July 9, 2018 the School Board took the following personnel action:

The School Board approved the following appointments for the 2018-2019 school year at Clifton Middle School: Terry M. Bradley, Social Studies Teacher; Kayla N. Osborne, Math Teacher; and Eric D. Swann, Science Teacher. Jason R. Rowe was approved as an English Teacher at Alleghany High School, and Lia E. Fisher Janosz as a Library Media/TTRT Teacher at Sharon Elementary School. Joshua S. Craft was appointed as Principal at Callaghan Elementary School effective October 1, 2019.(see attached) Elizabeth F. Ruggiero was approved as a Teacher Assistant at Mountain View Elementary School/Alleghany High School and Natasha S. Barron was approved as a part-time Cafeteria worker at Alleghany High School. Rhonda L. Ryder was approved as a substitute cafeteria worker.

The School Board also approved several internal transfers for the 2018-2019 school year to include Karen C. Staunton from Mountain View Elementary School Assistant Principal to Alleghany High School Assistant Principal/Athletic Director. Angela W. Nicely from Elementary Teacher at Callaghan Elementary to Library Media/TTRT Teacher.

In Extra-Curricular appointments at Alleghany High School the School Board approved Robert S. Donnan as Girls Soccer Head Coach; Judith T. Hensley, Girls Soccer JV Head Coach; Jackie A. Almarode, Girls Tennis Head Coach; Seth A. Davis, Boys Tennis Head Coach; Jeremy C. Bartley, Track Varsity Head Coach; Mark A. Pifer, Golf Head Coach; Nicholas A. Perlozzo, Fall Weight Room Coach.

The School Board accepted the following resignations: Joy E. McDonald, Assistant Principal at Alleghany High School; Angela Perdue-Isbell, teacher at Mountain View Elementary School; Tami C. Zirkle, Library Media Teacher at Callaghan and Sharon Elementary Schools; and Joseph Austin, Assistant Band Director.
* * * * *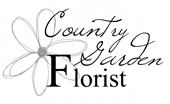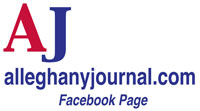 BACK TO THE JOURNAL'S HOMEPAGE!
* * * * *
KEEP UP WITH THE LOCAL NEWS! SIGN UP FOR ALLEGHANY JOURNAL BREAKING NEWS BELOW!
FREE Breaking News Sign Up Here!
---