!-onMouseover Link CSS Script-© Dynamic Drive (www.dynamicdrive.com). For full source code, installation instructions, 100's more DHTML scripts, and Terms Of Use, visit dynamicdrive.com-->

* * * * *
Alleghany County School Board Member and Superintendent Attend Virginia School Boards Association Orientation for New Board Members Conference in Richmond




ALLEGHANY COUNTY, VA – On Monday, July 16, new Alleghany County School Board Member Donnie Kern and Superintendent Gene Kotulka attended the Virginia School Boards Association Orientation for New Board Members and Superintendents in Richmond. This one-day orientation is held twice a year and is specifically designed to help new school board members and superintendents quickly transition into these important leadership roles.

When asked his thoughts on attending the conference, Mr. Kern stated, "I want to thank Mr. Kotulka for being a great chaperone and providing humbling hospitality experience during our day at the VSBA conference. Being in a car for six hours provides ample opportunity to learn a lot about a person. Mr. K and I have some commonalities…we both like theatre, and binge-watching Netflix, however being as busy as we both are, it turns into just a good idea. The conference was enlightening as it provided a great introduction to the role of a School Board member. There was a lot to cover during the day and when it was done there was still a lot left uncovered that I find myself uncovering each day as I settle into my role on the board. I did get to meet another school board member from Danville, he was elected and also 20 years old. It's great to see young people get involved in helping to make a difference, I believe we will begin to see more of that in the future, however we as a community have to create the opportunities for them to do so and support them in the initiative".

Education leaders from all across the Commonwealth attended the orientation. Topics covered included an overview of the roles and responsibilities of school boards and superintendents, school law, school division budgets, working with your local appropriating body, and parliamentary procedures.
* * * * *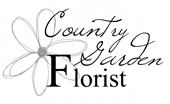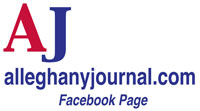 BACK TO THE JOURNAL'S HOMEPAGE!
* * * * *
KEEP UP WITH THE LOCAL NEWS! SIGN UP FOR ALLEGHANY JOURNAL BREAKING NEWS BELOW!
FREE Breaking News Sign Up Here!
---