!-onMouseover Link CSS Script-© Dynamic Drive (www.dynamicdrive.com). For full source code, installation instructions, 100's more DHTML scripts, and Terms Of Use, visit dynamicdrive.com-->

* * * * *
Hurricane Florence Press Release # 2




Low Moor, VA (Sept. 11, 2018) - Alleghany County and Covington City officials are continuing to monitor the progress of Hurricane Florence. Local officials are having daily communications with the Virginia Department of Emergency Management and National Weather Service. Citizens are still strongly encouraged to also monitor the weather forecast as rainfall amounts and wind speeds still remain high for the Alleghany Highlands over the weekend.

This storm has the potential to create significant flooding for the area. Citizens who live in flood prone areas need to make preparations immediately and have the necessary plans in place to evacuate before water levels rise. People that may have never experienced flooding in their homes or on their property could have it with this weather event. Citizens also need to be prepared for extended power outages and road closures.

The County and City will open shelters as needed and will advise the public of their locations prior to the weather event. This will be a statewide event, so citizens need to have the necessary provisions such as food, water, medications (extra oxygen cylinders), radios, batteries, flashlights, etc. in place to sustain themselves for up to 72 hours since the availability of outside resources may be minimal at best.

Information on how to prepare and items that need be included in an emergency kit may be found on the Virginia Department of Emergency Management's website www.vaemergency.gov/hurricanes.
* * * * *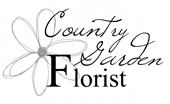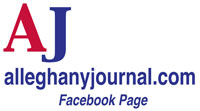 BACK TO THE JOURNAL'S HOMEPAGE!
* * * * *
KEEP UP WITH THE LOCAL NEWS! SIGN UP FOR ALLEGHANY JOURNAL BREAKING NEWS BELOW!
FREE Breaking News Sign Up Here!
---