!-onMouseover Link CSS Script-© Dynamic Drive (www.dynamicdrive.com). For full source code, installation instructions, 100's more DHTML scripts, and Terms Of Use, visit dynamicdrive.com-->

* * * * *
State Police Still Dealing With Botetourt Subject Baricaded In Home Resisting Arrest




Botetourt County, VA (Sept. 26, 2018) - As of 4:55 p.m., Virginia State Police and the Botetourt County Sheriff's Office continue to attempt to negotiate a peaceful surrender of an adult male suspect barricaded inside a duplex in the Town of Troutville. No one was inside either unit when the man broke inside. He remains armed and inside the residence.

The incident began at approximately 10:17 a.m. Wednesday (Sept. 26), when a Virginia State Police trooper attempted to stop a 1998 Honda Passport. The Honda was traveling south on I-81 in Botetourt County. The traffic stop was for following too closely the vehicle in front of it and for obstructed view for the driver.

The Honda refused to stop for the trooper and a pursuit was initiated. Minutes later near the 152 mile marker, the Honda crossed through the median and into the northbound lanes of I-81. The vehicle traveled south in the northbound lanes and collided with a Virginia State Police patrol car. Then the driver of the Honda fled the scene on foot. The trooper was not injured in the crash.

Search efforts continued in the immediate area for the suspect driver. A Botetourt County Sheriff's Deputy spotted the suspect near a residence on Sunset Road at approximately 11:26 a.m. The suspect ran from the deputy and into the woods. Concentrated search efforts along Sunset Road and Westview Road resulted in deputies noticing a unit in a duplex in the 100 block of Westview Road with its front door ajar. Further investigation revealed the door had been forced open and the suspect was located in an upstairs bedroom. The deputies also located a dog inside the residence and carried the dog to safety as they retreated from and secured the residence.

State police and the sheriff's office have made repeated attempts to negotiate with the suspect to surrender. During the course of the afternoon, the suspect has fired multiple times at state police inside the residence. State police did return fire and have attempted various non-lethal methods to secure his surrender.

The homeowners of the duplex were not home at the time of the break-in. For the safety of those living in the neighborhood, several homes have been evacuated.

UPDATE: as of 7:45 p.m., the standoff continues with the State Police reopening communication with the subject.
* * * * *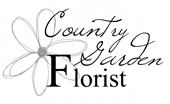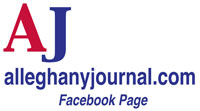 BACK TO THE JOURNAL'S HOMEPAGE!
* * * * *
KEEP UP WITH THE LOCAL NEWS! SIGN UP FOR ALLEGHANY JOURNAL BREAKING NEWS BELOW!
FREE Breaking News Sign Up Here!
---