!-onMouseover Link CSS Script-© Dynamic Drive (www.dynamicdrive.com). For full source code, installation instructions, 100's more DHTML scripts, and Terms Of Use, visit dynamicdrive.com-->

* * * * *
Alleghany County Tax Bills In The Mail, Due By December 5th




Low Moor, VA (Oct. 11, 2018) - Wanda Simpson, Alleghany County Treasurer, has announced that real estate and personal property tax bills have been mailed. Both tickets are due by December 5, 2018. Additionally, all residences of the towns of Clifton Forge and Iron Gate will be receiving tax tickets from their respective towns also.

All vehicles owned on January 1, 2018 will be taxed for the full year. Each motor vehicle the taxpayer has licensed in the State of Virginia will be charged a motor vehicle fee. This amount is listed on the personal property bill and added to the amount due.

"If you do not receive a tax ticket for your real estate and you have a mortgage escrow account, then it could have been mailed to your mortgage company for payment," said Simpson. "If you receive a real estate tax ticket, and your bank should be making payment, please call your bank and advise them of the situation and forward the ticket to them so they can make the payment. Under Section 58.1-3912 Code of Virginia, it is the responsibility of the mortgage company to ask for the tax ticket in writing from the Treasurer's Office.

According to Simpson, "if the property has been sold, the statement should be forwarded to the new owner. According to Section 58.1-3926 Code of Virginia, failure to receive a tax ticket does not relieve the taxpayer of any penalty or interest that could accumulate due to late payment." Taxpayers can write one check for all payments due to the county and are asked to include the bottom portion of the tax ticket for all bills. Payments postmarked by December 5, 2018 will be considered timely payments. In the event that taxes are delinquent, the oldest tax must be paid first.

Although payments are processed through the Alleghany County Treasurer's Office, any questions regarding the assessment on vehicles, motor vehicle license fees or real estate taxes should be directed to the Alleghany County Commissioner of Revenue's Office at 540-863-6640. Any adjustments to tax tickets are made by the Commissioner of Revenue.

Simpson would like to remind area residents and taxpayers that credit and debit cards are accepted at the counter in the Treasurer's Office and online at www.officialpayments.com or by phone at 1-800-272-9829 using jurisdiction code 6205. A transaction fee will be charged when using a credit or debit card.

The Alleghany County Treasurer's Office is located at the Alleghany County Governmental Complex, 9212 Winterberry Ave, Suite F., Covington, Virginia. Office hours are Monday through Friday, from 8:00 a.m. – 5:00 p.m., excluding holidays. The office can be reached at 540-863-6630.
* * * * *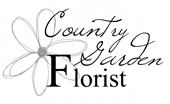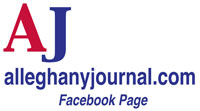 BACK TO THE JOURNAL'S HOMEPAGE!
* * * * *
KEEP UP WITH THE LOCAL NEWS! SIGN UP FOR ALLEGHANY JOURNAL BREAKING NEWS BELOW!
FREE Breaking News Sign Up Here!
---