!-onMouseover Link CSS Script-© Dynamic Drive (www.dynamicdrive.com). For full source code, installation instructions, 100's more DHTML scripts, and Terms Of Use, visit dynamicdrive.com-->

* * * * *
Alleghany County Board of Supervisors Meets November 7, 2018






ALLEGHANY COUNTY BOARD OF SUPERVISORS REGULAR MEETING AGENDA WEDNESDAY, NOVEMBER 7, 2018, 7:00 P.M.



1. CALL TO ORDER:

2. INVOCATION:

3. PLEDGE OF ALLEGIANCE:

4. MINUTES:

A. Approval of the minutes of: (1) a regular meeting held on October 2, 2018.

5. PUBLIC HEARING:

A. Public Hearing to consider the sale by Alleghany County of an approximate 0.24 acre parcel located off of West Country Club Lane. The property is further identified on the Real Property Identification Maps as 05900-00-000-001N.

B. Public Hearing to consider on the proposed issuance of a bond by Alleghany County (the "County"). The estimated maximum amount of the bond is $547,854. The only proposed use of the bond proceeds is to pay the costs of improvements to the County's sewer system (Rosedale Sewer Improvement Project) and costs of issuing the bond.

C. Public Hearing to consider amendments to Chapter 66-Zoning of "The Code of the County of Alleghany, Virginia" to:

• Add regulations for recreational vehicles, temporary seasonal structures, campgrounds, and short term rentals; and amend zone classifications and definitions to include the same.

• Add parks, playground, outdoor commercial recreation, motor sport parks, and community centers as uses in various zone classifications; and to add/amend definitions relating to the same.

• Amend wording in Article XI-Flood District, Sec. 66-344 regarding mobile/manufactured homes to comply with current regulations.

6. PUBLIC COMMENT:

7. VIRGINIA DEPARTMENT OF TRANSPORTATION (VDOT) UPDATE:

A. Ms. Susan Hammond, VDOT Resident Engineer - Update.

8. UNFINISHED BUSINESS:

A. Consider recommending Mr. Everette Harlow (Jackson River District) to the Circuit Court Judge for an appointment to the Board of Zoning Appeals to replace Ms. Tara Craft for a term of five years retroactive to November 1, 2018.

9. NEW BUSINESS:

A. Ms. Elizabeth McNichols, District Ranger - Forest Service update.

B. Crisis Intervention (CIT) Assessment Site Committee Representative - Discuss and consider funds for a Polycom Magistrate System in relation to a CIT Assessment Site Grant.

C. Discuss and consider approval of contract for Comprehensive Housing Study.

D. Discuss and consider supplemental appropriation for the Special Law Fund.

E. Discuss and consider tower leases for the radio system project.

10. COUNTY ADMINISTRATOR'S REPORT:

11. BOARD MEMBER COMMENTS (INQUIRIES/REPORTS):

12. CLOSED MEETING:

A. Closed Meeting pursuant to Section 2.2-3711(A)(3), (6), and (29) of the Code of Virginia (1950), as amended, to discuss: (1) disposition of publicly held real property; and (2) potential economic development package to match VEDP COF.

13. ADJOURNMENT:
* * * * *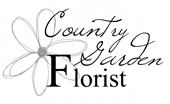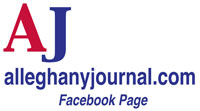 BACK TO THE JOURNAL'S HOMEPAGE!
* * * * *
KEEP UP WITH THE LOCAL NEWS! SIGN UP FOR ALLEGHANY JOURNAL BREAKING NEWS BELOW!
FREE Breaking News Sign Up Here!
---