!-onMouseover Link CSS Script-© Dynamic Drive (www.dynamicdrive.com). For full source code, installation instructions, 100's more DHTML scripts, and Terms Of Use, visit dynamicdrive.com-->

* * * * *
Ingalls Field Among Other Virginia Airports To Get Funding




Richmond, VA (Nov. 21, 2018) - At its final meeting of 2018, the Virginia Aviation Board allocated $1.62 million to ten Virginia airports for projects designed to improve facilities and customers' experience at Virginia's airports. The action brings the Commonwealth's investment in its 66 airports to $31.5 million in this calendar year.

Projects funded November 15: Warrenton-Fauquier Airport received $711,000; Richmond Executive/ Chesterfield County Airport received $289,000; William M. Tuck Airport in Halifax County received $202,000; Eagle's Nest Airport in Augusta County received $150,000; Williamsburg-Jamestown Airport received $100,000; Wakefield Municipal Airport received $60,400; Virginia Highlands Airport in Washington County received $53,400; Manassas Regional Airport received $26,200; Stafford Regional Airport received $21,000; and Ingalls Field in Bath County received $7,200.

Virginia Transportation Secretary Shannon Valentine said, "Aviation is a tremendous economic engine that contributes $23 billion annually to Virginia's economy. The Commonwealth's 66 airports also connect our people and our businesses to the global economy. The Virginia Aviation Board's investment in our airports directly benefits more than 53 million people who fly into and out of our airports each year, as well as the communities they serve."

Virginia Aviation Board Chairman Rod Hall said, "We invested $31.5 million in 350 projects this year that are making our airports better, safer, and more valuable to all Virginians. The dedicated staff of the Virginia Department of Aviation (DOAV) is doing phenomenal work to ensure our airports are second to none."

DOAV Director Mark Flynn said, "More than 146,000 Virginians are employed in the aviation industry across the Commonwealth. Their collective goal is to enhance quality of life by moving people and products to the places they want to be. And the 34 employees of the Department of Aviation are proud to help make that possible."

The DOAV supports the Commonwealth of Virginia as an economic development leader and gateway to the world by improving and growing Virginia's aviation system and embracing new aviation technologies. Our mission is to develop an advanced aviation system that is safe, secure, and fosters economic development; build an appreciation by the public for the importance of aviation and inspire the next generation of aviation professionals; and provide safe and highly efficient flight services for the Commonwealth's leadership and state agencies.
* * * * *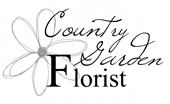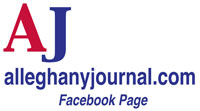 BACK TO THE JOURNAL'S HOMEPAGE!
* * * * *
KEEP UP WITH THE LOCAL NEWS! SIGN UP FOR ALLEGHANY JOURNAL BREAKING NEWS BELOW!
FREE Breaking News Sign Up Here!
---