!-onMouseover Link CSS Script-© Dynamic Drive (www.dynamicdrive.com). For full source code, installation instructions, 100's more DHTML scripts, and Terms Of Use, visit dynamicdrive.com-->

* * * * *
Alleghany County Board Of Supervisors Meets Feb. 5th






ALLEGHANY COUNTY BOARD OF SUPERVISORS

REGULAR MEETING AGENDA

TUESDAY, FEBRUARY 5, 2019, 7:00 P.M.



1. CALL TO ORDER:

2. INVOCATION:

3. PLEDGE OF ALLEGIANCE:

4. MINUTES:

A. Approval of the minutes of: (1) a regular meeting held on January 2, 2019.

5. PUBLIC HEARING:

A. Public Hearing to solicit public input on the proposed Community Development Block Grant (CDBG) proposal to be submitted to the Virginia Department of Housing and Community Development for the Wrightsville Community Revitalization Project.

6. PUBLIC COMMENT:

7. VIRGINIA DEPARTMENT OF TRANSPORTATION (VDOT) UPDATE:

A. Ms. Susan Hammond, VDOT Resident Engineer - Update.

8. UNFINISHED BUSINESS: None.

9. NEW BUSINESS:

A. Mr. Corbin Stone, Robinson Farmer Cox Associates - Presentation of the County audit for the year ending June 30, 2018.

B. Mr. John Williamson, Go Virginia Board - Presentation.

C. Discuss and consider Participation Agreement for ESInet, supplemental appropriation for VITA grant award for Next Generation 911 and ESInet, and authorize execution of agreement with West Safety Solutions.

D. Discuss and consider supplemental appropriation for personnel costs at the Sheriff's Office due to the award of Crisis Intervention Team Assessment Site grant funding and budget transfers from operating contingency for other incidental costs.

E. Appointment of Mr. Jimmy Fridley, Jr. (Jackson River District) to the Board of Building Code Appeals for a term of five years beginning January 21, 2019 and ending January 20, 2024.

10. COUNTY ADMINISTRATOR'S REPORT:

11. BOARD MEMBER COMMENTS (INQUIRIES/REPORTS):

12. ADJOURNMENT:
* * * * *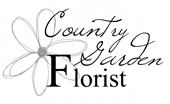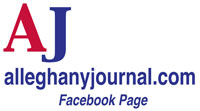 BACK TO THE JOURNAL'S HOMEPAGE!
* * * * *
KEEP UP WITH THE LOCAL NEWS! SIGN UP FOR ALLEGHANY JOURNAL BREAKING NEWS BELOW!
FREE Breaking News Sign Up Here!
---