!-onMouseover Link CSS Script-© Dynamic Drive (www.dynamicdrive.com). For full source code, installation instructions, 100's more DHTML scripts, and Terms Of Use, visit dynamicdrive.com-->

* * * * *
WestRock Mill Sets 18-Day Outage On April 22




Covington, VA (April 18, 2019) - The Covington mill will begin a planned 18-day outage the morning of April 22. This will not be a full-mill outage. It is primarily an outage for the rebuild of No. 1 Paper Machine (Unleash Project) and the regular inspection of the No. 2 Recovery Boiler. In addition, work will be done in the Fiberline, on the No. 2 Lime Kiln, Waste Heat Evaporator, No. 3 Evaporator, No. 4 Evaporator, and No. 8 Paper Machine at various times.

The No. 1 Paper Machine is planned to shut down on April 22 and begin start up early on the morning of May 9. No. 2 Recovery boiler will shut down on April 24 and return to service on May 4. There will be several hours of noise from steam blows during the shutdown and startup processes, the loudest of which will be during the Recovery boiler shutdown and startup.

On April 22, during the shutdown of the boiler, and May 1 - 2, during the Waste Heat Evaporator 24-hour outage, some odor may be noticeable in the area.

We will work to minimize noise / odor to the community during this outage. While work is being performed, equipment will be shut down and brought back online at different intervals for maintenance. There is a possibility that steam pop-offs could occur as equipment is shut down and brought back online. We expect some noise on April 22, 24, May 1, May 4, and May 9.

If you have any concerns, please contact Public Affairs at 969-5569. If you do not get an answer, please leave a message.

There will be a larger than normal number of contractor employees working in the mill during the outage. At the peak of the outage on May 1, there will be approximately 800 contract employees working in the mill. Please be aware of the extra traffic around the mill, the WestRock parking lots, and entrance / exit gates during the outage period, especially around 5 to 7 a.m. and 5 to 7 p.m.
* * * * *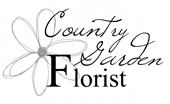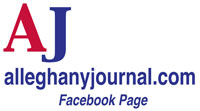 BACK TO THE JOURNAL'S HOMEPAGE!
* * * * *
KEEP UP WITH THE LOCAL NEWS! SIGN UP FOR ALLEGHANY JOURNAL BREAKING NEWS BELOW!
FREE Breaking News Sign Up Here!
---