!-onMouseover Link CSS Script-© Dynamic Drive (www.dynamicdrive.com). For full source code, installation instructions, 100's more DHTML scripts, and Terms Of Use, visit dynamicdrive.com-->

* * * * *
Alleghany County Board Of Supervisors Meet June 11, 2019






ALLEGHANY COUNTY BOARD OF SUPERVISORS ADJOURNED MEETING AGENDA TUESDAY, JUNE 11, 2019

6:00 P.M.



1. CALL TO ORDER:

2. UNFINISHED BUSINESS:

A. Consider the adoption of sewer rates for the Town of Clifton Forge and the Town of Iron Gate for FY20.

B. Consider amendments to Chapter 62-Water, Sewer and Sewage Disposal of 'ÄúThe Code of the County of Alleghany, Virginia'ÄĚ in Section 62-71 - Rates to increase water and sewer rates effective July 1, 2019. The water rate, sewer rate, and sewer only rate would each increase $1.00. The overage rate would increase by $0.25 per 1,000 gallons. The deposit amounts would also increase for owners and tenants in Sec. 62-140.

C. Consider increasing the existing tax rate two cents from 71 cents per $100 of assessed value to 73 cents per $100 of assessed value on real property and mobile homes for the tax year 2019 and to reenact at the existing rate the levy of two dollars and ninety-eight cents ($2.98) per $100.00 of assessed value on tangible personal property (including machinery and tools segregated by Section 58.1-3507, Code of Virginia) located in the County on January 1, 2019 and the respective levies being also applicable to the real estate and tangible personal property of public service corporations.

D. Consider the proposed FY 2019-20 budget for the year beginning July 1, 2019.

E. Update on joint service negotiations.

3. ADJOURNMENT:
* * * * *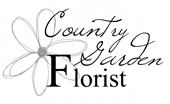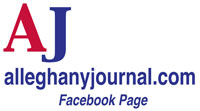 BACK TO THE JOURNAL'S HOMEPAGE!
* * * * *
KEEP UP WITH THE LOCAL NEWS! SIGN UP FOR ALLEGHANY JOURNAL BREAKING NEWS BELOW!
FREE Breaking News Sign Up Here!
---