!-onMouseover Link CSS Script-© Dynamic Drive (www.dynamicdrive.com). For full source code, installation instructions, 100's more DHTML scripts, and Terms Of Use, visit dynamicdrive.com-->

* * * * *
Amateur Radio Club Sets 'Field Day' June 22




Covington, VA (June 20, 2019) - The Virginia Mountain Amateur Radio Club has scheduled a field day period from 2 p.m. on Saturday, June 22 to 2 p.m. on June 23 at 515 E. Pine St., which is the old Jeter Watson School. Come to the back parking lot and then to the second floor. Signs will be there to help you.

Field Day is ham (amateur) radio's open house. Ham's across North America set up temporary transmitting stations in public locations. Some clubs have a permanent location which they operate from. They demonstrate ham radio's science, skill and service to our communities. It combines public service, emergency preparedness, community outreach, and technical skills all in a single event. Field day has been an annual event since 1933, and remains the most popular event in ham radio.

What is Amateur Radio?

Often called "ham radio," the Amateur Radio Service has been around for a century. In that time, it's grown into a worldwide community of licensed operators using the airwaves with every conceivable means of communications technology. Its people range in age from youngsters to grandparents. Even rocket scientists and a rock star or two are in the ham ranks. Most, however, are just normal folks like you and me who enjoy learning and being able to transmit voice, data and pictures through the air to unusual places, both near and far, without depending on commercial systems.

The Amateur Radio frequencies are the last remaining place in the usable radio spectrum where you as an individual can develop and experiment with wireless communications. Hams not only can make and modify their equipment, but can create whole new ways to do things.

The Virginia Mountain Amateur Radio Club with our call sign W4COV, takes part in this event every year. We encourage anyone who is curious about what amateur radio is and what ham's do, or would like to know about how to get a licence and join the local club to come by this weekend and see what it is all about. Learn how you can talk all over the world on a piece of wire and 100 watts. If you have children, this is a great hobby for them to get into, there is many different modes to keep from getting bored. We can show Morse Code (CW), Voice, plus digital modes which is run along with a computer. We will also have a short class project of some sort that will be taught by our club president Gene Wood, WA4PGI.

Janet Lacks of the group said, "Please while you happen to be out that day for the Cork and Pork festival, come on by the school house and check us out as well. We will be more than glad to give a hands on experience to anyone wanting to get on the radio to see what the digital world is like and to answer any questions."
* * * * *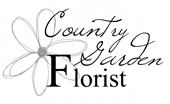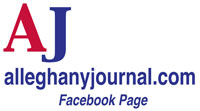 BACK TO THE JOURNAL'S HOMEPAGE!
* * * * *
KEEP UP WITH THE LOCAL NEWS! SIGN UP FOR ALLEGHANY JOURNAL BREAKING NEWS BELOW!
FREE Breaking News Sign Up Here!
---