!-onMouseover Link CSS Script-© Dynamic Drive (www.dynamicdrive.com). For full source code, installation instructions, 100's more DHTML scripts, and Terms Of Use, visit dynamicdrive.com-->

* * * * *
Alleghany Co. Board Of Supervisors Meets July 2nd






ALLEGHANY COUNTY BOARD OF SUPERVISORS REGULAR MEETING AGENDA TUESDAY, JULY 2, 2019, 7:00 P.M.



1. CALL TO ORDER:

2. INVOCATION:

3. PLEDGE OF ALLEGIANCE:

4. MINUTES:

A. Approval of the minutes of: (1) a regular meeting held on June 4, 2019; and (2) an adjourned meeting held on June 11, 2019.

5. PUBLIC HEARING: None.

6. PUBLIC COMMENT:

7. VIRGINIA DEPARTMENT OF TRANSPORTATION (VDOT) UPDATE:

A. Ms. Susan Hammond, VDOT Resident Engineer - Update.

8. UNFINISHED BUSINESS:

A. Appointment of two Board members to Joint Service Negotiations Committee.

9. NEW BUSINESS:

A. Discuss and consider amendments to the County Classification Pay Plan.

B. Discuss and consider resolution of support for increased funding for the National Park System.

C. Discuss and consider submittal of a grant application for Phase 5 of the Jackson River Scenic Trail to the Department of Conservation and Recreation.

10. COUNTY ADMINISTRATOR'S REPORT:

11. BOARD MEMBER COMMENTS (INQUIRIES/REPORTS):

12. CLOSED MEETING:

A. Closed Meeting pursuant to Section 2.2-3711(A)(5) of the Code of Virginia (1950), as amended, to discuss: (1) prospective business or industry.

13. ADJOURNMENT:
* * * * *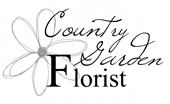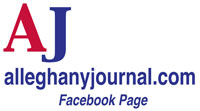 BACK TO THE JOURNAL'S HOMEPAGE!
* * * * *
KEEP UP WITH THE LOCAL NEWS! SIGN UP FOR ALLEGHANY JOURNAL BREAKING NEWS BELOW!
FREE Breaking News Sign Up Here!
---