!-onMouseover Link CSS Script-© Dynamic Drive (www.dynamicdrive.com). For full source code, installation instructions, 100's more DHTML scripts, and Terms Of Use, visit dynamicdrive.com-->

* * * * *
Bath County Supervisors Meet July 9






COUNTY OF BATH, VIRGINIA

BATH COUNTY BOARD OF SUPERVISORS

BATH COUNTY COURTHOUSE – Room 115

Tuesday, July 9, 2019

Regular Session – 6:00 p.m.



REGULAR MEETING AGENDA

• Call Meeting to Order

• Pledge of Allegiance

• Invocation

088-19 Approve, Delete, Add, or Modify the Agenda

089-19 Approval of Minutes from June 11, 2019 Board of Supervisors Meeting

090-19 Public Comment followed by Board Member Comment

091-19 Consider Bald Knob Radio Tower Agreement

092-19 Consider Ordinance Declaring Property located at 212 Pinehurst Heights

Rd., Spot Blight or Nuisance

093-19 Award RFP for Housing Needs Assessment and Market Analysis Study

094-19 Consider Bolar as a Dual Emergency Response Agency in Bath County

CONSENT AGENDA

095 -19 Payment of Invoices for July 2019

096-19 Request to Approve Appropriations and Transfers (if needed)

097 -19 Correspondence and Misc. Monthly Reports

098-19 Other Additional Items:

Public Comment (Rules and procedures provided below)

Board Member Comments

• Meeting Adjournment



* * * * *



Public Comment Rules and Guidelines

Citizens who desire to speak in the first public comment session at the beginning of the Board meeting must sign in to be recognized by the Chairman, and adhere to the following:

• Individuals should come forward to the podium when recognized by the Chairman of the Board; speak their name and address or district in which they reside.

• Individuals should direct their comments to the Chairman of the Board.

• Individuals are limited to 3 minutes per comment period.

• Individuals representing a group of four or more are limited to 5 minutes per comment period, members comprising the group represented forfeit their individual time to speak.

• All citizens are strongly encouraged to put their comments in writing to the Board prior to the meeting for inclusion in the board materials. Such written comments should be submitted to the County Administrators Office or to a member of the Board of Supervisor's the Thursday prior to the meeting.

- UPCOMING MEETINGS:

August 13, 2019 - 6 p.m. Board of Supervisor's Regular Monthly Meeting. Room 115 Bath County Courthouse, Warm Springs.
* * * * *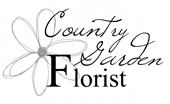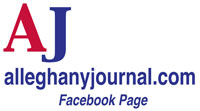 BACK TO THE JOURNAL'S HOMEPAGE!
* * * * *
KEEP UP WITH THE LOCAL NEWS! SIGN UP FOR ALLEGHANY JOURNAL BREAKING NEWS BELOW!
FREE Breaking News Sign Up Here!
---