!-onMouseover Link CSS Script-© Dynamic Drive (www.dynamicdrive.com). For full source code, installation instructions, 100's more DHTML scripts, and Terms Of Use, visit dynamicdrive.com-->

-->

* * * * *
SELC Demands Pipeline Be Stopped




Covington, VA (August 6, 2019) - Bill Wilson, President of the Jackson River Preservation Association (JRPA) announced today that he had just received a letter from the Southern Environmental Law Center dated July 31, 2019, to the Federal Energy Regulatory Commission (FERC) demanding that FERC immediately stop work on the Atlantic Coast Pipeline (ACP), on the ground that a recent U.S. Fourth Circuit's opinion, ruling that the U.S. Fish and Wildlife Service (FWS) had violated the Endangered Species Act (ESA), required that the project be stopped.

'ÄčThe Court pointed out that the FWS had done a rushed and improper analysis of the proposed natural gas pipeline's impact on a number of endangered species and voided the permit it had given to FERC. This was the second such ruling against the FWS, basically on the same grounds.

'ÄčThe Court said in its ruling: "Because we find that FWS arbitrarily reached its no-jeopardy conclusions and failed to correct the deficiencies in the take limits that we identified in the previous appeal, we grant the petition and vacate the 2018 Biological Opinion and Incidental Take Statement."

'ÄčChief Judge Gregory, who wrote the opinion for the Court, also added, "We cannot ignore that it took FWS a mere 19 days to issue the 2018 BiOP and ITS after FERC resumed formal consultation with the agency following our first decision in this matter. In fast-tracking its decisions, the agency appears to have lost sight of its mandate under the ESA: "to protect and conserve endangered and threatened species and their habitats."

'ÄčThe SELC pointed out to FERC that it and the ACP could be held liable under the ESA (Section 9 (a) for authorizing action resulting in the illegal taking of endangered species.

'ÄčWilson said, "It is sad to say that this rushed and illegal permit by the FWS is typical of several other permits, both state and federal, that were rushed and forced by pressure from "above." The U.S. Fourth Circuit Court has been the only real protector of our natural resources and the people who are affected by the ACP.
* * * * *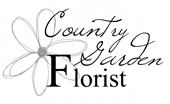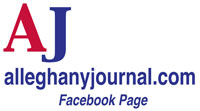 BACK TO THE JOURNAL'S HOMEPAGE!
* * * * *
KEEP UP WITH THE LOCAL NEWS! SIGN UP FOR ALLEGHANY JOURNAL BREAKING NEWS BELOW!
FREE Breaking News Sign Up Here!
---