* * * * *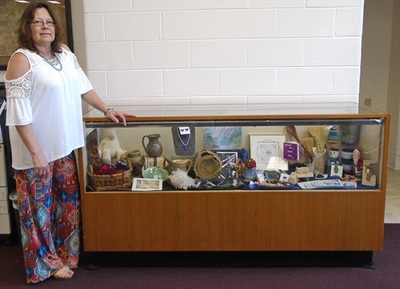 Honey Hepler, Shop Manager for the Alleghany Highlands Arts and Craft Center, is pictured.

(Photo courtesy of Clifton Forge Public Library)


Library Features Display by Alleghany Highlands Arts and Crafts Center




Clifton Forge, VA (Sept. 6, 2019) - The Clifton Forge Public Library is pleased to showcase the display, "An Alleghany Highlands Arts and Crafts Center Sampler."

A small sampling of works by 40 regional artists and crafts people is featured.

Included in the exhibit are creations by Button Bay Fiber Arts and Corona Art Glass; Wondrous Woolens' three-dimensional tree made from felted wool sweaters; a turkey wing whisk; stationery cards with designs in various media; crocheted crafts; watercolors; pottery; Whittle Designs' folk art from the Fall of the James; and much more.

The Alleghany Highlands Arts and Crafts Center (AHACC) offers the best in craft work by more than 250 regional artists and crafts people whose creativity can be enjoyed and purchased year round at the Center. All items are hand made in traditional and contemporary styles, and feature an exciting array of juried work that demonstrates originality, good technique, and design.

The Center also showcases a rotating gallery of specially curated exhibits that represent a wide range of ideas, styles, media, and interests. Additionally, it sponsors two annual exhibits that are open to local residents: the Fall Festival presents a full range of media; and, Fx2 presents regional photography. Additionally, AHACC sponsors an annual High School Art Competition.

The Center encourages an interest in, and enjoyment of, the visual arts while having fun in the process. It encourages the growth and development of regional artists and crafts people, and provides a location where work may be exhibited and marketed in a professional setting.

The Center offers classes and workshops in fine art and fine craft media for the general public of all ages. Classes include plenty of demonstrations and one-on-one instruction.

Established in 1984, the Alleghany Highlands Arts and Crafts Center is supported by its members, contributors, and the Town of Clifton Forge, the City of Covington, the County of Alleghany, the Alleghany Foundation, and the Virginia Commission for the Arts.

Executive Director Connie Baker and Curator of Exhibits Nancy Newhard invite you to stop by the Center and enjoy the various displays as well as the currently featured mixed media gallery exhibit by Roanoke's Mary Boxley Bullington.

For more information on the schedule of classes and upcoming exhibits at the Alleghany Highlands Arts and Crafts Center, call 862-4447. Information is also available online at www.highlandsartsandcraft.org and on their FaceBook page.

The Center is located at 439 E. Ridgeway Street. Their hours are 10:00 a.m.-4:30 p.m., Monday through Saturday, and 1:00-4:00 p.m. on Sunday.

"An Alleghany Highlands Arts and Crafts Center Sampler" will be on display at the Clifton Forge Public Library throughout September.

The Library is located at 535 Church Street. For information on any library programs or activities, phone 863-2519.


* * * * *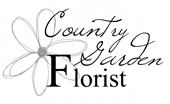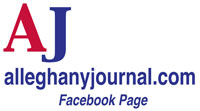 BACK TO THE JOURNAL'S HOMEPAGE!
* * * * *
KEEP UP WITH THE LOCAL NEWS! SIGN UP FOR ALLEGHANY JOURNAL BREAKING NEWS BELOW!
FREE Breaking News Sign Up Here!
---