!-onMouseover Link CSS Script-© Dynamic Drive (www.dynamicdrive.com). For full source code, installation instructions, 100's more DHTML scripts, and Terms Of Use, visit dynamicdrive.com-->

-->

* * * * *
Alleghany Co. Schools Adjust Bus Schedules For Rich Patch Road Closure




Low Moor, VA (Sept. 9, 2019) - On Wednesday, September 11th 2019 a section of Rich Patch Road will be closed due to Road repairs. In anticipation of this closure the following changes will be implemented;

Below the closure. (8201 Rich Patch Road and below)

1)      Bus #29 (Ann Osborne) will run on MVE route times and will pick up all MVE, CMS and AHS students from 8201 Rich Patch Road and below the repair.  The CMS and AHS pick up will be at White Rock Gap at 7:37 a.m. and Homers Garage at 7:39 a.m..  These students will arrive at their schools on time. 

Above the closure. (above 8201 Rich Patch Road or the repair)

2)      Bus #30 (Bron Hendrickson) will also run on MVE route times and will pick up MVE, CMS and AHS  students above the repair on Rich Patch Road. These Students may arrive behind schedule due to rerouting thru Covington.  Running on MVE route times means CMS and AHS students need to be at their stop 30 minutes earlier than normal.

The drivers have notified their students by note and/or verbally about the time changes to expect.

Thanks for your help with these matters and if you have questions please call Transportation at 965-1809.
* * * * *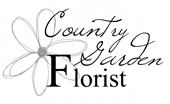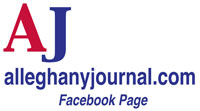 BACK TO THE JOURNAL'S HOMEPAGE!
* * * * *
KEEP UP WITH THE LOCAL NEWS! SIGN UP FOR ALLEGHANY JOURNAL BREAKING NEWS BELOW!
FREE Breaking News Sign Up Here!
---