!-onMouseover Link CSS Script-© Dynamic Drive (www.dynamicdrive.com). For full source code, installation instructions, 100's more DHTML scripts, and Terms Of Use, visit dynamicdrive.com-->

-->

* * * * *
Alleghany Co. Board of Supervisors Meets Tuesday, Oct. 1, 2019






ALLEGHANY COUNTY BOARD OF SUPERVISORS REGULAR MEETING AGENDA TUESDAY, OCTOBER 1, 2019, 7:00 P.M.



1. CALL TO ORDER:

2. INVOCATION:

3. PLEDGE OF ALLEGIANCE:

4. MINUTES:

A. Approval of the minutes of: (1) a regular meeting held on September 3, 2019.

5. PUBLIC HEARINGS:

A. Public Hearing to consider an application from Joe D. Mann to rezone Lot A of the A.A. McAllister Reservation, also known as 504 Midland Trail, from a Residential R-1 zone classification to a Residential R-2 zone classification to allow for use as short term apartments with resident owner. The structure is already divided. The requested rezoning will allow continuation of its previous use. The property is further identified on the Real Property Identification Maps of Alleghany County as Map 39C, Section 3, Block D1, Lot A. The property is located in a Secondary Growth Area as contained in the Comprehensive Plan.

B. Public Hearing to consider an amendment to the County Operating Budget for Fiscal Year 2019-20. The amendment is needed due to carry forwards in the amount of $4,301,659, outstanding encumbrances in the amount of $977,683.23 from the Fiscal Year 2018-19 budget, and the award of $1,400,000 in CDBG funds for the Wrightsville Community Revitalization Project from DHCD. The total budget amendment is $6,679,342.23.

6. PUBLIC COMMENT:

7. VIRGINIA DEPARTMENT OF TRANSPORTATION (VDOT) UPDATE:

A. Ms. Susan Hammond, VDOT Resident Engineer - Update.

8. UNFINISHED BUSINESS:

A. Consider an amendment to the County Operating Budget for Fiscal Year 2019-20 (carry forwards and outstanding encumbrances).

9. NEW BUSINESS:

A. Dr. Stephanie Harper, Virginia Department of Health - Presentation on Community Health Initiative.

B. Ms. Elizabeth McNichols, District Ranger - Forest Service update.

C. Discuss and consider the waiver of tipping fees at the transfer station for the Sharon Fire Department for shingle removal at the department.

D. Discuss and consider changes to the Alleghany Highlands Economic Development Corporation by-laws.

E. Discuss and consider resolution in support of the "Community Heart & Soul" project.

F. Recommend to the Circuit Court Judge the appointment of Mr. Derrick E. Barr (Covington District) to the Board of Zoning Appeals for a term of five years beginning November 1, 2019. Mr. Barr will replace Mr. Gray Whitman Ellis due to his resignation.

10. COUNTY ADMINISTRATOR'S REPORT:

11. BOARD MEMBER COMMENTS (INQUIRIES/REPORTS):

12. CLOSED MEETING:

A. Closed Meeting pursuant to Section 2.2-3711(A)(1) and 5) of the Code of Virginia (1950), as amended, to discuss: (1) personnel; and (2) prospective business or industry.

13. ADJOURNMENT:
* * * * *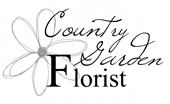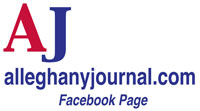 BACK TO THE JOURNAL'S HOMEPAGE!
* * * * *
KEEP UP WITH THE LOCAL NEWS! SIGN UP FOR ALLEGHANY JOURNAL BREAKING NEWS BELOW!
FREE Breaking News Sign Up Here!
---