!-onMouseover Link CSS Script-© Dynamic Drive (www.dynamicdrive.com). For full source code, installation instructions, 100's more DHTML scripts, and Terms Of Use, visit dynamicdrive.com-->

-->

* * * * *
Alleghany County School Board Personnel Notes




(Editor's note: somehow, the Journal missed this news release which deals with the last set of personnel actions taken by the Alleghany County School Board. So, here it is at last...)

Low Moor, VA (Oct. 3, 2019) - At the conclusion of closed session at the Alleghany County School Board office in Low Moor, on Monday, September 16, 2019 the School Board took the following personnel action:

The School Board approved the appointments of Seth I. Bradley as the Work-Based Learning Program Coordinator. Donna L. Harris was approved as Lead Nurse, and Debra L. Prior as Custodian at Clifton Middle School.

Substitute Teachers approved include Carol A. Brown, Susan E. Knick, Robert J. Umstead and Heather S. Gibson. Kya D. Williams was approved as a substitute teacher assistant and substitute cafeteria. Chynna S. Perdue was approved as a substitute nurse.

Extra-Curricular appointments approved at Alleghany High School include Eric D. Swann; Boys Basketball Volunteer Assistant Coach, Shannon L. Fogus; Cheerleading Volunteer Assistant, Seth I. Bradley; Varsity Boys Basketball Assistant Coach, and Jonathan A. Lanford; Girls Soccer Volunteer Assistant Coach. Gavin A. Haynes resigned as the Varsity Assistant Basketball Coach and Adrienne D. Young resigned as JV Head Cheerleading Coach.

The School Board accepted the resignation of Lynne W. Bowman, Math Teacher at Alleghany High School effective October 15, 2019.
* * * * *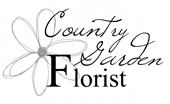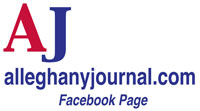 BACK TO THE JOURNAL'S HOMEPAGE!
* * * * *
KEEP UP WITH THE LOCAL NEWS! SIGN UP FOR ALLEGHANY JOURNAL BREAKING NEWS BELOW!
FREE Breaking News Sign Up Here!
---