!-onMouseover Link CSS Script-© Dynamic Drive (www.dynamicdrive.com). For full source code, installation instructions, 100's more DHTML scripts, and Terms Of Use, visit dynamicdrive.com-->

-->

* * * * *
Celtic Angels Here On March 4th




Covington, VA (Feb. 27, 2020) - The Celtics Angels are bringing a bit of Ireland to the Alleghany Highlands just before the week of St. Patrick's Day. The performance, presented by the Alleghany Highlands Arts Council is Wednesday, March 4 at 7:00pm at The Historic Masonic Theatre.

Through their shared zeal and passion for Ireland's musical traditions, the Celtic Angels and company celebrate their cherished heritage through Irish dance, music, and song. It is something these entertainers take very seriously. You'll be enthralled from the moment the lights dim as the sweet and stirring songs of Ireland, rigorously precise dances, and traditional musicianship carry you to Ireland on wings of music.

Some of the Emerald Isle's sweetest voices make up the Celtic Angels: Victoria Kenny, Emily Carroll, Tammy Browne, Amy Penston, and Ellie Mullane All are Irish to the core and seasoned entertainers, These ladies cut their teeth in such musicals as West Side Story, Grease, and in Jury's Irish Cabaret.

The Celtic Knight Dancers, are a group of four men who match the energy and professionalism of the ladies, performing with athletic precision in routines that leave audiences breathless. Their rhythm and artistry are known throughout their native country. Two of their members were former lead dancers with Riverdance.

The Trinity Band Ensemble of Dublin round out the show with flawless interpretations of authentic Irish Trad instrumentals, and their backing of both singers and dancers makes for an evening that will be remembered for years to come.

Corporate co-sponsors for the event are WestRock, Highlands Community Bank and donors Carl and Earlene Withrow. The visit is underwritten by a grant from the Alleghany Foundation with supplemental funding provided by the Virginia Commission for the Arts, the National Endowment for the Arts, the City of Covington, County of Alleghany and Town of Clifton Forge.

Tickets are $25 adults and $10 students and are available online at www.AlleghanyArts4All.com or at the door on Wednesday evening. Anyone interested can call the Arts Council at 962-ARTS (2787) for further information.
* * * * *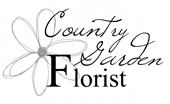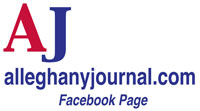 BACK TO THE JOURNAL'S HOMEPAGE!
* * * * *
KEEP UP WITH THE LOCAL NEWS! SIGN UP FOR ALLEGHANY JOURNAL BREAKING NEWS BELOW!
FREE Breaking News Sign Up Here!
---