!-onMouseover Link CSS Script-© Dynamic Drive (www.dynamicdrive.com). For full source code, installation instructions, 100's more DHTML scripts, and Terms Of Use, visit dynamicdrive.com-->

-->

* * * * *
From Sharon Elementary Students, Love & Appreciation
Kids Tell Teachers Their Thoughts In Chalk



Clifton Forge, VA (March 31, 2020) - After the announcements of school closings all across the state, students are now at home instead of their classes. But that doesn't mean they've all be idle.

Some, especially several from Sharon Elementary School, have taken some unique action over the weekend to show their appreciation for the school, its staff, and its teachers.

Parents Martha Broughman, Dwayne Broughman, Sierra Cosby and Schuyler Fury joined with students Levi Broughman, Carson Cosby, Bella DiBenedetto, Sophie Knighton, Sawyer Knighton, Riley Cosby in a unique show of thanks for the institution via chalk as shown in these photos.

The sign in front that said "We miss you" had the name of every teacher and staff member listed.

And, of course, proper social distancing was observed in the process.

The Journal reached out to school principal, Ty Dobbs after the school's staff saw the display:

"I think it's great and speaks volumes about the relationships we have here. It was a really nice greeting. All the teachers have been talking about how much they've been missing their students. This shows that the students miss them just as much," Dobbs said.

"We're preparing packets for the students and for next year right now. Everybody has been great all year long and are working now to deal with the current situation," he noted.
* * * * *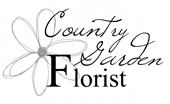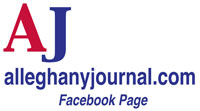 BACK TO THE JOURNAL'S HOMEPAGE!
* * * * *
KEEP UP WITH THE LOCAL NEWS! SIGN UP FOR ALLEGHANY JOURNAL BREAKING NEWS BELOW!
FREE Breaking News Sign Up Here!
---