!-onMouseover Link CSS Script-© Dynamic Drive (www.dynamicdrive.com). For full source code, installation instructions, 100's more DHTML scripts, and Terms Of Use, visit dynamicdrive.com-->

-->

* * * * *
Suicide Prevention Efforts In the Alleghany Highlands Continue
Underage Drinking, E-Cigarettes, Marijuana, Opioids and Suicide Are Foci Of Prevention Efforts Here



Covington, VA (May 8, 2020) - Alleghany Highlands Community Services, Alleghany Highlands Healthy Youth Coalition and community partners are partnering together to celebrate Prevention Week from May 10th -16th.

Throughout Prevention Week, we would like to highlight prevention efforts throughout the Alleghany Highlands. This year we have focused our prevention efforts on underage drinking, e-cigarettes, marijuana, opioids and suicide. We have implemented multiple media campaigns including: "Talk. They Hear You", "Life is Hard. It's Harder on Drugs", "I'm No Fuul", and "Seize the Awkward". All of the media campaigns have urged community members to develop healthy coping skills and create a conversation around mental health and drug use.

We have incorporated youth in our prevention efforts this year by taking three students to Texas for a conference where they learned valuable skills to be leaders in the community and help to prevent drug use. The students came back with great ideas and helped form clubs within the schools, participate in outreach events, and educate their peers on the dangers of e-cigarettes.

Events held this past year have been huge successes. We brought in a speaker from Chicago, had a band, and a blow-up Mega Brain to help spread the awareness of the dangers of opioids. Local youth participated in Project Sticker Shock to bring awareness about the dangers of purchasing alcohol for minors. We held a community conversation where community members were able to ask questions to our community leaders about the opioid crisis.

We have given out over a 100 medication locking devices, medication disposal bags, and gun locks for free. Our permanent medication drop boxes, at the Alleghany County Sheriff's Office and Covington City Police Department, have collected 286.8 pounds of unused, expired or unwanted medication.

This week we would like to celebrate our accomplishments and thank the community for being a part of the change in the Alleghany Highlands.

For more information about the Alleghany Highlands Healthy Youth Coalition, please follow us on Facebook and Instagram.

For more information, please call Chelsea Dunaway at 540-965-2100 ext. 118.
* * * * *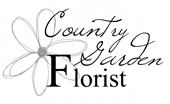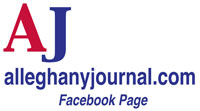 BACK TO THE JOURNAL'S HOMEPAGE!
* * * * *
KEEP UP WITH THE LOCAL NEWS! SIGN UP FOR ALLEGHANY JOURNAL BREAKING NEWS BELOW!
FREE Breaking News Sign Up Here!
---