!-onMouseover Link CSS Script-© Dynamic Drive (www.dynamicdrive.com). For full source code, installation instructions, 100's more DHTML scripts, and Terms Of Use, visit dynamicdrive.com-->

-->

* * * * *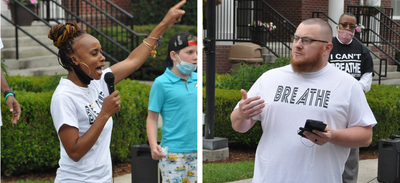 From left are Zee Turner and Robert Short (Staff photos by Judy Moffitt Clark and Jerry E. Clark for the AlleghanyJournal.com)


Covington March Organizers Issue Petition To General Assembly




Covington, VA (June 14, 2020) - An enthusiastic crowd, many of whom wore "BREATHE" t- shirts, marched from the Concerned Baptist Church on Cherry Street to Covington City Hall, and finished up at the Alleghany County Courthouse on Main Street this evening (Sun., June 14, 2020). The purpose of the hour-long event, entitled "Breathe: a March with a God-inspired Purpose," was to protest racism, injustice and police brutality. The march was led by Zee and Richard Turner and Robert Short and his family. Also making remarks were Covington School Board Chair Tamala Preston, Covington Mayor Tom Sibold, and Col. Matt Bowser of the Alleghany County sheriff's office.

Members of the Covington Police Department and Alleghany County/Covington Sheriff's office served as escorts for the march.

The group issued a new release with 'demands' (or a petition) for the Virginia Legislature to consider to help deal with various law enforcement issues.

Here it is:

"We the people of the Commonwealth of Virginia, considering the actions of certain Law Enforcement Officers across the Country, demand the General Assembly Redress our Grievances by passing legislation to do the following:

1. Require all Law Enforcement Agencies in the Commonwealth to report any use of force within 24 hours of its use;

2. Create an independent Law Enforcement Agency and Prosecutor's Office to investigate allegations of criminal activity and misconduct against any Law Enforcement or CA employees in the Commonwealth;

3. Require that all LEO's in the Commonwealth carry malpractice insurance and Personal Liability Insurance, paid for by the LEO personally;

4. Increase in salary for all LEO's to cover the average cost of Insurance;

5. End to cash bail;

6. Prohibit local Law Enforcement Agencies participation in the 1033 Program;

7. Require a criminal conviction to being Civil Forfeiture proceedings, and ban the acceptance of civil forfeiture proceeds from any other agency unless accompanied by a criminal conviction;

8. Require that all officers involved in an arrest, or dealing with the public in an official manner, have clearly displayed Name, Agency, Identification number, and provide all this information to anyone who requests it. Refusal to do so is grounds for dismissal;

9. Require all fines be assessed based on the individual's income and ability to pay."


* * * * *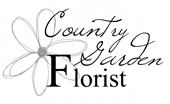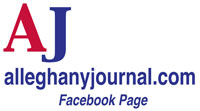 BACK TO THE JOURNAL'S HOMEPAGE!
* * * * *
KEEP UP WITH THE LOCAL NEWS! SIGN UP FOR ALLEGHANY JOURNAL BREAKING NEWS BELOW!
FREE Breaking News Sign Up Here!
---