!-onMouseover Link CSS Script-© Dynamic Drive (www.dynamicdrive.com). For full source code, installation instructions, 100's more DHTML scripts, and Terms Of Use, visit dynamicdrive.com-->

-->

* * * * *
Alleghany County Public Schools Personnel Actions (6_23_20)




Low Moor, VA (June 23, 2020) - At the conclusion of closed session at the Alleghany County School Board office on Monday, June 22, 2020 the School Board took the following personnel action:

The School Board approved the appointment of two teachers at Alleghany High School, Sara H. Rapp as a Science Teacher and Sarah K. Mast as a Social Studies Teacher. The Board also approved Laramie B. McCallister as a Special Education Teacher at Mountain View Elementary School. Kelsey M. Nicely and Gayle E. Winebrenner were approved as teacher assistants at Mountain View Elementary School. Donna L. Harris was approved as the Division Nurse Manager and Heather G. Hicks was approved as a full-time nurse at Sharon Elementary School. The Board also approved three summer school bus attendants; Joe Proctor, Danny Little and Christine Lemaster.

Extra-curricular appointments approved at Clifton Middle School include Alexis R. Honts as the Head Cheerleading Coach, Mark A. Pifer as Head Girls Basketball Coach and Jacqualyn R. Burdette as the Spring Musical Assistant Director. Alleghany High School appointments approved include Amanda L. Sprouse as the Spring Musical Director, Gary R. Burdette as the Head JV Baseball Coach, Seth I. Bradley as a Varsity Assistant Baseball Coach and Charles D. Leitch as a Volunteer Boys Basketball Coach.

The Board accepted the retirement of Lynne W. Bowman, Math Teacher at Alleghany High School, effective June 30, 2020 and J. Jeff Alleman, Director of Technology, as of September 1, 2020.
* * * * *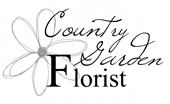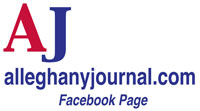 BACK TO THE JOURNAL'S HOMEPAGE!
* * * * *
KEEP UP WITH THE LOCAL NEWS! SIGN UP FOR ALLEGHANY JOURNAL BREAKING NEWS BELOW!
FREE Breaking News Sign Up Here!
---