!-onMouseover Link CSS Script-© Dynamic Drive (www.dynamicdrive.com). For full source code, installation instructions, 100's more DHTML scripts, and Terms Of Use, visit dynamicdrive.com-->

-->

* * * * *
Alleghany High School Graduation Plans Set




Valley Ridge, VA (June 26, 2020) - Alleghany High School's 2020 Graduation will be held on Saturday, July 11, beginning at 9:30 am on Mountaineer Field.

As Virginia enters Phase III of reopening on Wednesday, July 1, AHS is able to expand its planned graduation ceremony. While social distancing guidelines still need to be followed, the graduation will be held in three stages in groups of approximately 50 students, based on the graduates' last name.

The ceremony will be staggered as follows:

9:30 am Graduates with last names A through Gray

11:30 am - Last names Gusler through Nicely

1:30 pm - Last names Nichols through Wright

A similar plan will be followed in the event of inclement weather with five groups of thirty students staggered throughout the day, with the ceremony being held in Hodnett Hall, inside Alleghany High School.

In this case, graduation ceremonies will be staggered as follows:

9:30 am Graduates with last names A through Crance

11:00 am - Last names Crizer through Hicks

12:30 pm - Last names Hoffman through Meadows

2:00 pm Last names Meeks through Russell

3:30 pm Last names Shamblin through Wright

Beginning Monday, June 29 through Thursday, July 9, graduates may stop by the main office at Alleghany High School between 7:30 am and 4:30 pm, Monday through Thursday, to pick up their tickets and receive complete details about the event. Please note offices are closed Thursday, July 2, in recognition of Independence Day. Graduates will receive 10 guest tickets for the outdoor ceremony and four guest tickets in the event the school has to hold an indoor ceremony. Anyone entering either venue must have the proper ticket.

Graduation videos will be available for $20. These can be ordered at the high school and must be paid for when ordered. An order form will be available at the school when students pick up graduation tickets.

Also, any graduates who are also Jackson River Technical Center completers can pick up their cords at AHS when they receive their tickets.

Please contact AHS at 863-1700 for additional information.
* * * * *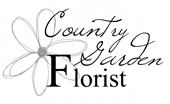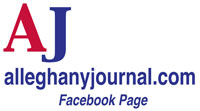 BACK TO THE JOURNAL'S HOMEPAGE!
* * * * *
KEEP UP WITH THE LOCAL NEWS! SIGN UP FOR ALLEGHANY JOURNAL BREAKING NEWS BELOW!
FREE Breaking News Sign Up Here!
---