!-onMouseover Link CSS Script-© Dynamic Drive (www.dynamicdrive.com). For full source code, installation instructions, 100's more DHTML scripts, and Terms Of Use, visit dynamicdrive.com-->

-->

* * * * *
C.F. Town Council Work Session Notes

By Judy Moffitt Clark


Clifton Forge, VA (Sept. 22, 2020) -Clifton Forge Town Council addressed two issues during their 30-minute work session Tuesday night via teleconference: Whether or not to begin in-person meetings again, and what to do about the contract with the Armory Committee.

Council decided by 4-0 vote, with Mayor Jeff Irvine abstaining, to invite the members of the Armory Committee to a work session on November 17th to discuss the contract. Council members noted that there may be some amendments that both parties want to make to the contract, which expires in February 2021.

The Armory Committee has come under fire in the last several months from various members of the public for alleged mismanagement. At the regular September council meeting, Town Attorney Jared Jenkins said that he was satisfied that the Committee, made up of all volunteers, had acted appropriately and had answered any questions about financial matters.

Town council also discussed whether or not to resume meeting in person at the Clifton Forge Armory, instead of via teleconference. Council has been meeting by telephone since March. Mayor Jeff Irvine noted that he had asked Fire Marshal Robbie Boyd to inspect the Armory as a possible meeting place. He said that Boyd had informed him that the armory could seat as many as 180 people safely. However, although the entrance to the Armory is handicapped accessible, the restrooms are not.

After several minutes of discussion, Council members Dave Oeltjen and Ron Goings, along with Vice Mayor Pam Marshall, said they would be in favor of resuming in-person meetings. Irvine and council member Bob Umstead said they would not. Council members had said prior to the discussion that they would resume meeting in person only if they unanimously agreed to it.

Umstead said he felt that the acoustics are very bad in the armory and it would be hard for anyone to hear the proceedings without a PA system. Irvine said he felt the bleachers were not a good option for seating. Town manager Reba Mohler said it was possible that the fire department and public works could sanitize the building and set up seats for the public.
* * * * *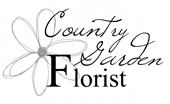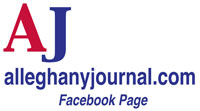 BACK TO THE JOURNAL'S HOMEPAGE!
* * * * *
KEEP UP WITH THE LOCAL NEWS! SIGN UP FOR ALLEGHANY JOURNAL BREAKING NEWS BELOW!
FREE Breaking News Sign Up Here!
---