!-onMouseover Link CSS Script-© Dynamic Drive (www.dynamicdrive.com). For full source code, installation instructions, 100's more DHTML scripts, and Terms Of Use, visit dynamicdrive.com-->

-->

* * * * *
Alleghany Co. Board Of Supervisors Meets Aug. 3, 2021






ALLEGHANY COUNTY BOARD OF SUPERVISORS REGULAR MEETING AGENDA TUESDAY, AUGUST 3, 2021, 7:00 P.M.



1. CALL TO ORDER:

2. INVOCATION:

3. PLEDGE OF ALLEGIANCE:

4. MINUTES:

A. Approval of the minutes of: (1) a regular meeting held on July 6, 2021.

5. PUBLIC HEARINGS:

A. Public Hearing to consider the sale by Alleghany County of a portion of property totaling approximately 0.1816 acres located at 708 E. Dolly Ann Drive. The property is further identified on the Real Property Identification Maps of Alleghany County as a portion of 05700-00-000-005A.

B. Public Hearing to consider amendments to Chapter 66-Zoning of 'ÄúThe Code of the County of Alleghany, Virginia'ÄĚ to add the Article XXV-Solar Energy Systems section and associated zoning district uses for solar facilities.

6. PUBLIC COMMENT:

7. VIRGINIA DEPARTMENT OF TRANSPORTATION (VDOT) UPDATE:

A. Ms. Susan Hammond, VDOT Resident Engineer - Update.

8. UNFINISHED BUSINESS:

9. NEW BUSINESS:

A. Discuss and consider award of contract for the operation of the wastewater system for the Low Moor Wastewater Treatment Plant.

B. Discuss and consider award of contract for solid waste disposal services.

C. Discuss and consider award of contract for removal and proper disposal of waste tires.

D. Discuss and consider supplemental appropriations for FY21 (DHCD Utility Relief Program, DSS - Covington ADC Foster Care, and Registrar CARES funds).

E. Discuss and consider consolidated school funding agreement.

F. Appoint Mr. Pete Huber, Interim County Administrator, to various Boards and Commissions to replace Mr. Jonathan Lanford.

G. The term of Ms. Carolyn Barnette (Clifton Forge West District) on the Local Office on Aging (LOA) Advisory Board expires August 31, 2021. Terms are for 3 years and Ms. Barnette is eligible for reappointment.

10. COUNTY ADMINISTRATOR'S REPORT:

11. BOARD MEMBER COMMENTS (INQUIRIES/REPORTS):

12. CLOSED MEETING:

A. Closed Meeting pursuant to Section 2.2-3711(A)(5) and (8)) of the Code of Virginia (1950), as amended, to discuss: (1) prospective business or industry; and (2) consultation with legal counsel.

13. ADJOURNMENT:
* * * * *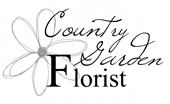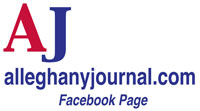 BACK TO THE JOURNAL'S HOMEPAGE!
* * * * *
KEEP UP WITH THE LOCAL NEWS! SIGN UP FOR ALLEGHANY JOURNAL BREAKING NEWS BELOW!
FREE Breaking News Sign Up Here!
---