!-onMouseover Link CSS Script-© Dynamic Drive (www.dynamicdrive.com). For full source code, installation instructions, 100's more DHTML scripts, and Terms Of Use, visit dynamicdrive.com-->

-->

* * * * *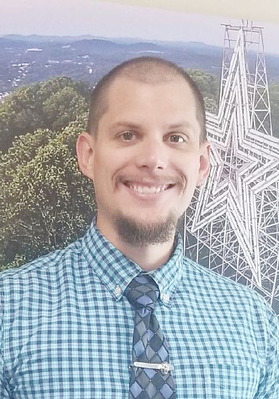 Seth Moore - DSLCC Grad Employed at Bank of Botetourt


DSLCC Business Advisory Board Member's Degree Helps Launch Career at Bank of Botetourt




Clifton Forge, VA (Oct. 12, 2021) - Seth Moore enrolled in classes at Dabney S. Lancaster Community College right after graduating from Parry McCluer High School in Buena Vista in 2008.

"I'm really glad I did that, because I don't know if I would have continued my education if I had taken a year off," the 31-year-old says.

Moore earned an Associate Degree in General Studies from DSLCC in two years, and with invaluable academic advice from Tamra Lipscomb, who at the time was the director of the DSLCC Rockbridge Regional Center in Buena Vista, went on to earn a Bachelor's Degree in Business Administration from Strayer University. (Lipscomb now serves as the Information Technology Program Head at DSLCC.)

"All of my classes from Dabney transferred to Strayer, and everything was online," says Moore. "It was awesome."

"You do need to be self-motivated, and follow all of the lectures and study guides," he says. "You can't wait until the last minute to finish something." But Moore found that online classes suited him well and he finished his four-year degree in 2012.

Moore started his employment at the Bank of Botetourt the following year as a teller, and today he is one of their Portfolio Management Officers, dealing mainly with commercial loans. He currently works out of their Bonsack branch near Roanoke.

"I work with a good mix of 'mom and pop' businesses, who may be seeking their first loan, to established businesses, assisting them with their business needs," explains Moore. "I really enjoy meeting new people and talking with them."

One of the projects he's particularly pleased about is his bank's participation in the Payroll Protection Program, the federal government's effort to keep businesses' workforce employed during the COVID-19 pandemic.

"I believe we helped a lot of businesses from shutting down," says Moore. "I feel pretty proud of that."

In addition to his four-year degree, Moore recently completed a Master's Degree in Exercise Science and Nutrition from Liberty University, again, mostly online. He says he pursued the additional credentials mainly for himself, because he is very much interested in fitness and exercise. Heart disease tends to run in his family, and he likes to raise awareness of the importance of fitness and good health. Moore enjoys running and weight lifting.

Moore credits yet another DSLCC faculty member with encouraging him to pursue his education: His mom, Penny Fauber, who served as Program Head of the Practical Nursing Program at DSLCC until her retirement a few years ago. "My mom was very influential," he says.

Moore recently was asked to serve on the DSLCC Business Advisory Committee. "I feel honored to be part of that group," says Moore. "I enjoy being able to give feedback and play an active role in helping what shapes the business program at DSLCC."

"I am delighted to have such a vibrant and engaged representative of the Botetourt business community and model DSLCC alumnus serving on our Business Advisory Board," comments Rachael Thompson, DSLCC's Business Program Head. "Seth brings a passion for guiding students through the very path he navigated and genuinely wants to see both DSLCC and our students thrive. The business insight and experience he brings to the table are instrumental in shaping the future of the Business Program at DSLCC."

"It was my pleasure working with Seth to find a path for him to continue his studies," adds Lipscomb, who guided Moore through the process of completing his degree. "Throughout his journey at DSLCC, we talked about several options that might fit his needs. I was so excited that he chose my alma mater, Strayer University! I knew he had the tenacity to pursue the rigor of their degree programs. I am so proud of his accomplishments."

"Dabney was foundational in helping me establish my career," adds Moore.

For more information about the DSLCC Business Program, contact Program Head Rachael Thompson at (540) 863-2890 or email rthompson@dslcc.edu. For more information about the Information Technology Program, contact Tamra Lipscomb at (540) 863-2896 or email tlipscomb@dslcc.edu.
* * * * *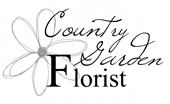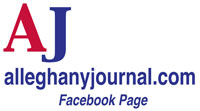 BACK TO THE JOURNAL'S HOMEPAGE!
* * * * *
KEEP UP WITH THE LOCAL NEWS! SIGN UP FOR ALLEGHANY JOURNAL BREAKING NEWS BELOW!
FREE Breaking News Sign Up Here!
---