!-onMouseover Link CSS Script-© Dynamic Drive (www.dynamicdrive.com). For full source code, installation instructions, 100's more DHTML scripts, and Terms Of Use, visit dynamicdrive.com-->

-->

* * * * *
Alleghany Highlands Strategic Market Planning Workshop




Covington, VA (October 13, 2021) - The Alleghany Highlands Chamber of Commerce and Tourism is excited to announce that the Virginia Department of Housing and Community Development (DHCD) will be hosting a two-day strategic market planning workshop at Dabney S. Lancaster Community College. The workshop will be held Thursday, October 28th from 5 pm -8 pm and Friday, October 29th from 9am-12pm in McCarthy Hall, Room 509.

The purpose of the workshop is to develop an action plan in response to both ongoing revitalization efforts in the Alleghany Highlands and efforts by the Rural Community Development Initiative (RCDI). The RCDI is a program whose main objective is to assist rural and/or economically challenged communities in Virginia with economic development projects. The RCDI accomplishes this by assessing community needs, helping coordinate marketing efforts, and providing funding opportunities.

The primary goal of the first session is to review the results of the consumer market survey and identify key areas on which to focus. This is a great opportunity for business leaders and community members to participate and provide insight. During this session, we will also be reviewing current initiatives for the Alleghany Highlands as well as potential challenges.

The second session will be a working session focusing on creating a plan of action. This plan will include identifying potential revitalization projects as well as determining who should take the lead on these ventures. Finally, this session will conclude with reviewing available and needed resources, and working through a sample action plan.

For more information, please contact the Alleghany Highlands Chamber of Commerce and Tourism at 540-962-2178 or info@ahchamber.com. To register please visit the DHCD website: dmz1.dhcd.virginia.gov/dhcdevents/registration.aspx?EID=439 or contact the Alleghany Highlands Chamber of Commerce and Tourism.
* * * * *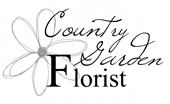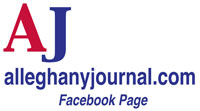 BACK TO THE JOURNAL'S HOMEPAGE!
* * * * *
KEEP UP WITH THE LOCAL NEWS! SIGN UP FOR ALLEGHANY JOURNAL BREAKING NEWS BELOW!
FREE Breaking News Sign Up Here!
---