!-onMouseover Link CSS Script-© Dynamic Drive (www.dynamicdrive.com). For full source code, installation instructions, 100's more DHTML scripts, and Terms Of Use, visit dynamicdrive.com-->

-->

* * * * *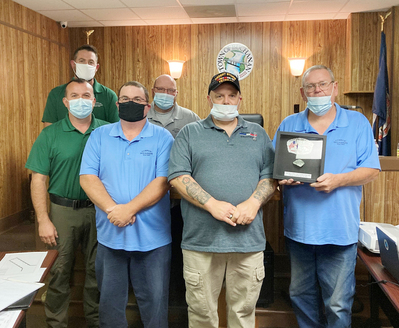 From left (back row): Vice-Mayor Chris Witt, Councilmember Chris Petty

From left (first row): Mayor Craig Bryant, Councilmember James Manspile, Bill Price, and Councilmember Marty Rickman


Town of Buchanan Recognized for Supporting 9/11 Memorial




Buchanan, VA (Oct. 18, 2021) - On Tuesday, October 12 during the regular Buchanan Town Council Meeting, Bill Price, the organizer of the 911 Memorial Events, presented the Council with a plaque to thank the Town for supporting the 911 Memorial Weekend. The events took place in the Town Park on September 10 and 11, 2021. The plaque states, 'ÄúIn Memory of New York City'Äôs Bravest 'Äė343'Äô Pride, Honor, Courage'ÄĚ and contained a piece of glass recovered from the World Trade Center site.

The Buchanan Town Council was overwhelmed with gratitude upon receiving the plaque and had this to say:

'Äú9/11 continues to be a day of remembrance for those who lost their lives on that day and also for the first responders and families who continue to suffer and succumb to their heroic efforts of that day 20 years ago,'ÄĚ says Buchanan Mayor Craig Bryant.

Vice Mayor Chris Witt echoed Mayor Bryant'Äôs comments. 'ÄúBill and his family are always giving back to the community. He has dedicated his life to service and honoring those we lost on 9/11. We are very grateful that he is a part of our community'ÄĚ.

'ÄĚI would like to thank Mr. Bill Price for the 9/11 award and for everything he does to honor those that we lost on that September day,'ÄĚ says Council Member Chris Petty. 'ÄúThe award brought back the memories of that day and memories of feelings of disbelief and anger thinking about our country being attacked. Since I was a firefighter myself it caused feelings of sorrow. My heart goes out to the families of all the people that were affected that day. I will always remember the 343.'ÄĚ

Council Member James Manspile is very thankful to Price for all of his efforts. 'ÄúI would like to thank Bill Price and his group for the award that was given to the Town of Buchanan. These types of efforts will remind us never to forget what happened on September 11, 2001.'ÄĚ

'ÄúBill is a shining light in our community, and he continues to build up our community and honor those that have given the ultimate sacrifice. The Town Council is humbled that he would honor us in this way, and we are truly appreciative,'ÄĚ says Council Member Marty Rickman.

Price and a team of volunteers coordinated a movie night and Memorial Walk to commemorate and honor the 20-year anniversary of 9/11. Over 200 people participated in the walk. For more information on how you can help honor and memorialize first responders and veterans, make sure to follow Sirens and Salutes, Inc on Facebook at: www.facebook.com/Sirensandsalutes .

* * *

The Town of Buchanan, known as a gateway, to not only the Roanoke Valley but the Shenandoah Valley, is the largest incorporated town in Botetourt County, Virginia with a population of 1,178 made up of 540 households consisting of 359 families. The Town spans 2.5 square miles and is governed by a mayor and four Town Council Members. The Town is home to Buchanan Town Park, the iconic Buchanan Theater, and the Bicentennial Gazebo. The town boasts outdoor amenities, business, dining, and leisure activities. For more information, visit www.townofbuchanan.com.
* * * * *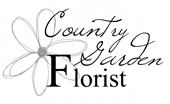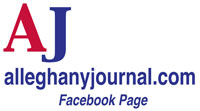 BACK TO THE JOURNAL'S HOMEPAGE!
* * * * *
KEEP UP WITH THE LOCAL NEWS! SIGN UP FOR ALLEGHANY JOURNAL BREAKING NEWS BELOW!
FREE Breaking News Sign Up Here!
---