!-onMouseover Link CSS Script-© Dynamic Drive (www.dynamicdrive.com). For full source code, installation instructions, 100's more DHTML scripts, and Terms Of Use, visit dynamicdrive.com-->

-->

* * * * *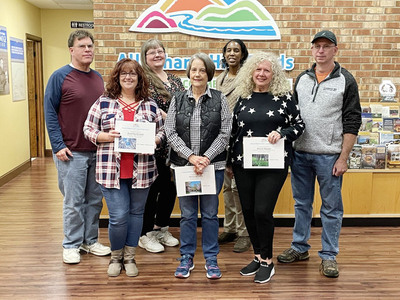 From left to right, back row are, Gavin Dressler, Julie Andrews, Jada Callender, and Darren Seay.

Front row: Beverley Bowers, Donna Rhodes, and Bonnie Keyser (not pictured is Tripp Curry)


Updated: It's Uniquely Alleghany! Calendar Photo Contest Winners Announced




Clifton Forge, VA (Nov. 18, 2021) - The Alleghany Highlands Chamber of Commerce & Tourism has announced the winners of the 10th Annual It's Uniquely Alleghany! Photo Contest. Over 45 entries were received from local photographers. Locals, visitors, amateurs, and professionals were invited to enter the contest. Each photographer could enter up to seven images and all entries were eligible for the Grand Prize. The Grand Prize entry will be on the cover with a small bio about the photographer who will receive a cash award.

"We had so many beautiful images of the Alleghany Highlands and we enjoyed seeing how photographers viewed what makes us 'Uniquely Alleghany'" remarked Teresa Hammond, Executive Director of the Alleghany Highlands Chamber of Commerce & Tourism.

The winners were announced Wednesday, November 17th at a reception held at the Alleghany Highlands Visitors Center. Jada Callender was named the Grand Prize winner with her image entitled "Autumn Bliss". The photo was taken at the beginning of Route 770, on Collierstown Road, in the Longdale area of Alleghany County.

Jada has been a resident of Alleghany County her entire life. She started taking pictures at the age of 5. She would play with her mom's camera whenever she could. For her 5th birthday, her mother gave Jada her first camera. It was a Bugs Bunny camera that she still owns to this day. Jada is as an artistic photographer. She took art classes from kindergarten up until her second year of college

Jada does not have a favorite subject or place to take pictures but enjoys all scenic spots in the Alleghany Highlands. She enjoys taking pictures of everything, which shows in her business. A mix of fine art, creative/composite images, portraits, and events are evident in her work. When taking pictures, her goal is to create images better than the images taken the day before. Jada is a resident of Clifton Forge and her business is called Callender Photography.

The following photographers won the 12 monthly spots – 1 image each from Bonnie Keyser, Donna Rhodes and Julie Andrews; 2 images from Jada Callender; 3 images from Beverley Bowers; 4 images from Darren Seay. Thumbnail images are from photographers Beverley Bowers, Tripp Curry, Jada Callender, Gavin Dressler, Bonnie Keyser, Darren Seay, Julie Andrews, and Donna Rhodes.

This year's photo contest also included the "Chamber Christmas Card" category, and the winner is "Winter Wonderland", in the Alleghany Highlands by Beverley Bowers.

The calendars have been very popular the past five years and make great Christmas gifts. The 2022 calendar is printed and ready for purchase at the Chamber of Commerce office/Visitors Center at Mallow Mall/Highland Centre and Livy's Closet in Clifton Forge. The calendars sell for $10.00 each.

"Don't forget to start taking photos now for next years' contest", encourages Hammond, "and don't forget about festivals and events where you can get great images as well. We thank the community for your support of this project."

The winning photo on the cover here...


* * * * *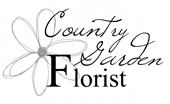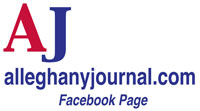 BACK TO THE JOURNAL'S HOMEPAGE!
* * * * *
KEEP UP WITH THE LOCAL NEWS! SIGN UP FOR ALLEGHANY JOURNAL BREAKING NEWS BELOW!
FREE Breaking News Sign Up Here!
---