!-onMouseover Link CSS Script-© Dynamic Drive (www.dynamicdrive.com). For full source code, installation instructions, 100's more DHTML scripts, and Terms Of Use, visit dynamicdrive.com-->

-->

* * * * *
Project Proposal Period Opens For Title II Funding
Proposal Deadline Is Jan. 1, 2022



Roanoke, VA (Nov. 18, 2021) - The Virginia Resource Advisory Committee (RAC) is now accepting proposals for projects that benefit natural resources on the George Washington and Jefferson National Forests and nearby lands in Alleghany, Bath, Page, and Smyth Counties.

The Virginia RAC will have approximately $96,600 to recommend for projects made available through the Secure Rural Schools and Community Self-Determination Act (SRS) Title II Program.

The Virginia RAC works closely with the USDA Forest Service to recommend Title II projects that will benefit forest health, fish, wildlife, soils, watersheds, and other resources; maintain roads, trails, and other infrastructure; or control noxious weeds.

The George Washington and Jefferson National Forests will accept proposals through Monday, Jan. 10, 2022. Title II projects must be located on National Forest System (NFS) Lands or on other nearby lands if the project will benefit resources on NFS lands. Projects can be completed by Forest Service personnel, through partnership agreements, or by open-bid contracting with individuals and corporations.

The proposal application, checklist, and process guidance is available on the VA RAC webpage: https://www.fs.usda.gov/main/gwj/workingtogether/advisorycommittees

Submit your completed project proposal to RAC Committee Coordinator Rebecca Robbins at rebecca.robbins@usda.gov. Please contact Rebecca Robbins at 540-492-1901 with questions about the application process.

'ÄúThe Virginia RAC committee members are key to being able to designate this funding for projects,'ÄĚ said Forest Supervisor Job Timm. 'ÄúThis year the Secretary of Agriculture appointed all new members to the Virginia RAC. Congratulations to our new members and thank you for offering your time to benefit the Forest and your communities.'ÄĚ

The Virginia RAC will begin reviewing projects for possible funding when they meet in 2022. The Virginia RAC is a 15-member committee representing diverse views and partners. Members provide advice and recommend funding for projects consistent with the Act. The recently appointed Virginia RAC members are:

Al Bourgeois representing Nationally or Regionally Recognized Wildlife or Hunting Organizations

Charles "Wayne" Thacker representing Regionally or Locally Recognized Environmental Organizations

Dr. Michael "Mike" Rush representing County or Local-Elected Office

Dr. Tauna Gulley representing Area School Officials or Teachers

Dr. Thomas "Tom" Winfred Richardson representing Archaeology and History

Eugene "Ed" E. Stoots representing Commercial Timber Industry

Keith E. Simmons representing Commercial Timber Industry

Kyle David Lawrence representing Dispersed Recreational Activities

Lisa Kestner Quigley representing Developed Outdoor Recreation, Off-Highway Vehicle Users, or Commercial Recreation Activities

Lisa "Nikole" Simmons representing Nationally Recognized Environmental Organization

M. Joan Vannorsdall representing County or Local-Elected Office

Richard A. Brooks representing Federal Grazing Permit or Other Land Use Permit Holder

Stephanie B. Danahy representing Affected Public-At-Large

Thomas Shelton Burns representing Energy and Mineral Development or Commercial or Recreational Fishing Groups

Yvonnie Denise Petry representing Affected Public-At-Large

For more information, please contact the George Washington and Jefferson National Forests at 540-265-5100, visit our website www.fs.fed.us/r8/gwj, or follow us on twitter: https://twitter.com/GWJNF.
* * * * *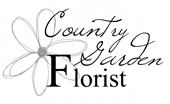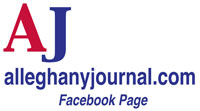 BACK TO THE JOURNAL'S HOMEPAGE!
* * * * *
KEEP UP WITH THE LOCAL NEWS! SIGN UP FOR ALLEGHANY JOURNAL BREAKING NEWS BELOW!
FREE Breaking News Sign Up Here!
---