* * * * *
Top row, from left are Donna Vaughn and Deborah Weddle. Second row, Sarah Dyer and Eddie Graham.


DSLCC Educational Foundation Announces New President and Members




Clifton Forge, VA (March 6, 2017) - The Dabney S. Lancaster Community College Educational Foundation Board of Directors has appointed its new President, Donna Vaughn, for a two-year term. Vaughn, a 10-year veteran of the Foundation Board, is a retired educator and guidance counselor; her most recent position before retirement was serving as the Head of Guidance at Alleghany High School. She has served as the long-time Chair and Co-Chair of the DSLCC Educational Foundation Scholarship Committee and recently served as the Co-Chair of the Botetourt Division in the recent Imagine, Invest, Inspire Campaign for DSLCC. Vaughn also served on the DSLCC Local Board for 8 years. She resides in Eagle Rock with her husband, Steve; they have four children and 6 grandchildren.

In addition to Vaughn's new leadership, the DSLCC Educational Foundation Board of Directors is most pleased to announce its new membership for 2017: William E. "Eddie" Graham, Jr., Sarah Dyer, and Deborah "Deb" Weddle. Vaughn stated, "We are delighted to welcome three new members, who each bring varying and valuable attributes to the table and who will help keep our Board's composition dynamic and energized."

Eddie Graham serves as Director of the Jackson River Governor's School for Science, Mathematics, and Technology. Graham has been an educator in the area since 1971. His professional experience includes teaching at Clifton Forge High School, serving as Director of Jackson River Technical Center, and serving as Superintendent of Covington City Public Schools. He also serves on the DSLCC College Local Board and will be serving as an official representative of the Local Board on the Educational Foundation Board. He resides in Clifton Forge with his wife Brenda. They have two daughters, Rebecca Smith and Emily Graham, both of Clifton Forge, and four grandchildren.

Sarah Dyer is a native of Buena Vista, where she was raised and met and married her husband of 34 years, John. The couple resided for many years in Hanover County, where they raised their three sons. While in Hanover County, Dyer served as a preschool teacher and assistant director at a child development center. Regarding the impact of education on young children, Dyer stated, "I believe that time spent with small children and young people is so important. As a preschool teacher I had only one 'rule' in my classroom, and that was RESPECT. Respect for yourself, others and everything around you. I feel that if a child is shown respect and it is modeled for them, they have been given a great gift." Dyer also worked in membership at the YMCA and taught group exercise classes at several locations in the Richmond area, including Randolph Macon College.

Since moving back to Buena Vista two and a half years ago, Dyer and her husband have both started their own businesses. Dyer owns and manages Urban Farm Girl, where she sells antiques, upcycled furniture, and gifts. Although she returned to the area only a couple of years ago, she is very involved in the community, currently serving on the boards of the Lexington-Rockbridge Chamber of Commerce and Rockbridge Area Tourism. I am active on the committee for RALS (Rockbridge Area Leadership Scholarship Fund). Regarding her new membership on the Educational Foundation Board, Dyer stated, "I am very excited to join the [Board], as I feel education is so important for children and adults of all ages. We should never stop learning!"

Deb Weddle has been a resident of Rockbridge County since the late 1970s and an educator for most of her professional career.  She received her Bachelor's of Science from Mary Baldwin College and Master's of Education from the University of Virginia.  She began in Preschool Education, opening St. John's Preschool in Buena Vista in the mid-1980s.  The pre-school graduated its last class in May 2017. Her 27+ years in K-12 education included middle and high school social studies in both public and independent education, completing her career at Rockbridge County High School. While at Rockbridge High, Weddle severed as the Social Studies Department Chairperson and co-authored and directed a 3-year, $750,000 Teaching American History grant.  She retired from full time teaching in 2011, but continues to substitute at the high school.  In the community, she served on the Yellow Brick Road Daycare Board and was the Executive Director for the Mental Health Association. Deb and her husband, William, reside in Lexington. They have 2 children and 4 grandsons.

Since its inception in 1980, the DSLCC Educational Foundation – due to its most generous donors – has awarded more than 1,100 student scholarships, worth more than $1.7 million, to students from Alleghany, Bath County, Covington, James River, Parry McCluer, and Rockbridge County high schools, as well as non-traditional and continuing students at DSLCC. Last year alone, the Foundation awarded $225,000 to approximately 100 scholarship students.

The Foundation is now accepting applications, which are due on April 3rd for the 2017-2018 academic year. All DSLCC students and prospective DSLCC students are welcome to apply, including graduating high school and homeschooled seniors, continuing students at Dabney, and non-traditional students (those who did not pursue college studies immediately following high school). The application may be found at www.dslcc.edu/scholarships. Please note that applicants must first apply to Dabney to obtain a Dabney user name and password, which will be used to log in to the scholarship platform. In addition, the Foundation Office will correspond with prospective scholarship recipients via their Dabney email accounts, so it is necessary for prospective scholarship recipients to regularly monitor the accounts.

Established as a 501 (c) (3) non-profit organization, the Dabney S. Lancaster Community College Educational Foundation exists solely to support and promote Dabney S. Lancaster Community College. The Educational Foundation's primary focus is to keep education affordable through the awarding of student scholarships and to provide students the support they need to achieve their goals. The Foundation also supports the college through the purchase of enhanced technology and classroom equipment and assists in funding innovative programming.

To obtain more information regarding the Foundation and scholarship opportunities, or to make a donation, please contact Foundation Director, Rachael Thompson, at (540) 863-2837 or via email at rthompson@dslcc.edu.
* * * * *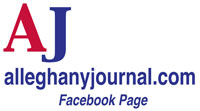 BACK TO THE JOURNAL'S HOMEPAGE!
* * * * *
KEEP UP WITH THE LOCAL NEWS! SIGN UP FOR ALLEGHANY JOURNAL BREAKING NEWS BELOW!
FREE Breaking News Sign Up Here!
---