!-onMouseover Link CSS Script-© Dynamic Drive (www.dynamicdrive.com). For full source code, installation instructions, 100's more DHTML scripts, and Terms Of Use, visit dynamicdrive.com-->

-->
* * * * *
Alleghany Co. Board of Supervisors Meets March 2, 2021




Due to the limitations on public assembly, some Board members will be in attendance and others may be joining the meeting by Zoom. Total attendance will be limited to 10 in the room (current State regulation). Rather than attending the meeting in person, citizens are encouraged to submit comments for public comment in writing by 5:00 p.m. on Tuesday, March 2nd either via fax at (540) 863-6606 or via email to mmunsey@co.alleghany.va.us with "Public Comment" as the subject. Comments will be submitted to the Board at the meeting.

The following is a link for the public to view the meeting or they can listen via telephone. See the instructions below:

When: March 2, 2021 7:00 PM Eastern Time (US and Canada)

Topic: March 2nd Board of Supervisors Meeting

Please click the link below to join the webinar:

https://us02web.zoom.us/j/83616414432

You will be required to utilize the Zoom app to join the webinar. If you do not already have the Zoom app installed on your device, it will begin installing automatically when you click on the link above.

If you prefer, you may call in to listen to the meeting. When prompted, enter the webinar ID provided below.

312-626-6799 or 301-715-8592

Webinar ID: 836 1641 4432

* * * * * * *



ALLEGHANY COUNTY BOARD OF SUPERVISORS

REGULAR MEETING AGENDA

TUESDAY, MARCH 2, 2021, 7:00 P.M.



1. CALL TO ORDER:

2. INVOCATION:

3. PLEDGE OF ALLEGIANCE:

4. MINUTES:

A. Approval of the minutes of: (1) an adjourned meeting held on February 2, 2021; and (2) a regular meeting held on February 2, 2021.

5. PUBLIC HEARING: None.

6. PUBLIC COMMENT:

7. VIRGINIA DEPARTMENT OF TRANSPORTATION (VDOT) UPDATE:

A. Ms. Susan Hammond, VDOT Resident Engineer - Update.

8. UNFINISHED BUSINESS: None.

9. NEW BUSINESS:

A. Ms. Susan Hammond, VDOT Resident Engineer - Request for abandonment and addition of portions of Rt. 696 due to the road realignment and bridge construction project.

B. Mr. Corbin Stone, Robinson Farmer Cox Associates - Presentation of the County audit for the year ending June 30, 2020.

C Mr. Roscoe Stephenson, Alleghany-Bath-Highland Bar Association - Request a resolution in memory of Mr. Fletcher Watson.

D. Discuss and consider award of contract for Tourism and Marketing Services to the Alleghany Highlands Chamber of Commerce & Tourism.

E. Discuss and consider award of contract to Tyler Technologies for software and services.

F The term of Mr. David Oliver (Falling Spring District) on the Industrial Development Authority expires March 25, 2021. Terms are for four years and Mr. Oliver is eligible for reappointment.

G A replacement needs to be made for Mr. Gregory Dodd (Clifton Forge West District) on the Board of Zoning Appeals. The term would begin immediately and expire October 31, 2023.

10. COUNTY ADMINISTRATOR'S REPORT:

11. BOARD MEMBER COMMENTS (INQUIRIES/REPORTS):

12. CLOSED MEETING:

A. Closed Meeting pursuant to Section 2.2-3711(A)(3), (5), and (8) of the Code of Virginia (1950), as amended, to discuss: (1) disposition of publicly held real property; (2) consultation with legal counsel on actual litigation; and (3) a Performance Agreement with a business or industry.

13. ADJOURNMENT:
* * * * *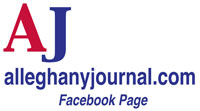 BACK TO THE JOURNAL'S HOMEPAGE!
* * * * *
KEEP UP WITH THE LOCAL NEWS! SIGN UP FOR ALLEGHANY JOURNAL BREAKING NEWS BELOW!
FREE Breaking News Sign Up Here!
---